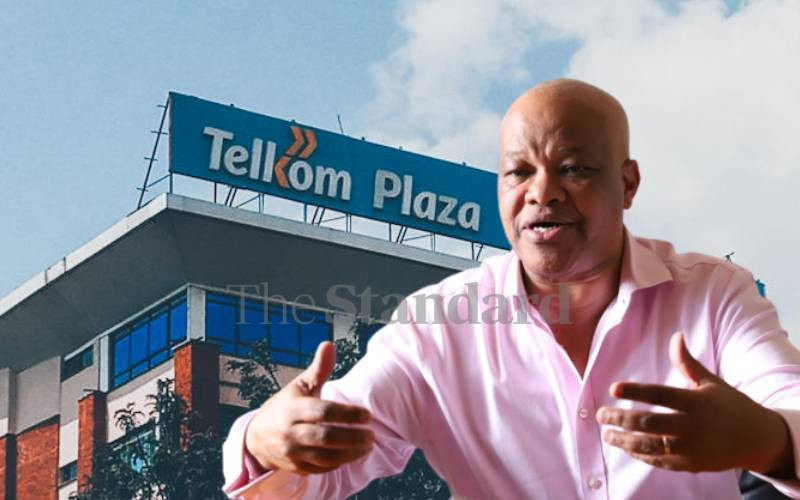 Helios Investment Partners paid out more than Sh585 million in fees to serial dealmaker John Ngumi and corporate law firm Anjarwalla & Khanna in a deal that saw the government buy the majority stake in Telkom Kenya for Sh6.1 billion last year.
These were among revelations made by Paul Cunningham, a Partner and Chief Financial Officer at Helios.
The revelations by Mr Cunningham came as part of ongoing investigations by a joint Parliamentary Committee into the multi-billion-shilling deal signed off days before last year's General Election.
Mr Cunningham told MPs that he knew Mr Ngumi as a lawyer and banker and had dealt with him on several occasions over the past five years.
"He has worked with us on a number of transactions and potential transactions in the past," said Mr Cunningham.
"We brought him in to help on this transaction because we anticipated there being some issues around foreign exchange, converting shillings into dollars and it is something that he had some familiarity with. Our relationship with him predates the investment in Telkom Kenya as a well-respected former banker he was an obvious choice to bring in to help with the transaction," said Mr Cunningham.
Mr Ngumi is a seasoned investment banker who has had a hand in a web of mega financial deals spanning the continent and beyond, including over $8 billion (Sh864 billion) in debt advisory and capital market deals.
He has also sat on the boards of major State-owned companies, including Kenya Pipeline and recently leading telco Safaricom in which the government owns a 35 per cent stake. Mr Cunningham, who was flanked by lawyers from the firm Anjarwalla & Khanna was hard-pressed for crucial details on the beneficiaries of the funds paid out in the deal.
"Across all of the advisors, we probably paid somewhere in the region of $4.5 million (Sh630 million) to $5 million (Sh700 million) dollars, which included legal, banking and transaction advisory," said Mr Cunningham.
According to Mr Cunningham, Adili Trustees Ltd, a firm that held 0.014 per cent shareholding in Telkom Kenya, also received part of the funds.
"Adili trustees were holding some shares through the management investment scheme for senior employees at the time when Helios made the investment into Telkom Kenya," explained Mr Cunningham. Adili Trustees is a corporate advisory firm whose services include corporate administration and management of securities and escrow accounts.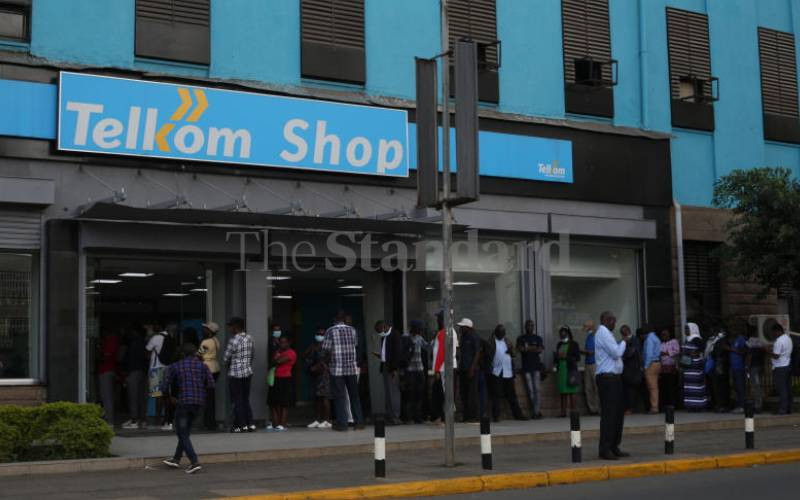 The directors of Adili Trustees include Harveen Kumar Gadhoke, a foreigner with 0.99 per cent shareholding, Karim Saifuddin Karimbhai Anjarwalla with 23.76 per cent, Amyn Abdul Aziz Kassamali Mussa (28.8 per cent), Atiq Saifuddin Anjarwalla (23.76 per cent), Sonai Sejpal (18.8 per cent), Akash Resik Devani (6.9 per cent) and Mona Kishor Bhagwanji Pattani (6.9 per cent).
The major shareholders in Adili Trustees, Karim Saifuddin Karimbhai Anjarwalla and Atiq Saifuddin Anjarwalla also happen to be partners at the law firm Anjarwalla & Khanna, which offered legal counsel to Helios.
Atiq Saifuddin Anjarwalla, who owns 23.73 per cent of Adili Trustees, holds directorship in 23 other companies, including as Managing Partner at Anjarwalla Collins & Haidermota, Dubai.
Mr Atiq is also listed as a legal representative and director of Astonfield Renewable Resources Ltd, a firm registered in Malta and linked to more than 20 other shareholders.
Last week, former ICT Cabinet Secretary Joseph Mucheru said he had nothing to do with the controversial deal.
He instead blamed the National Treasury and State Law Office as having a bigger role in the transaction.
"I do not recall negotiating for the 10 per cent shareholding with Jamhuri Telecommunications Ltd (JHL)," he said when asked what prompted the transaction.
"The documentation should be able to show those that executed the transaction. I believe that the National Treasury and/or the Office of the Attorney General should be able to provide details of the actual position."
Mr Mucheru told lawmakers he does not know what prompted the government to buy back 10 per cent of shareholding from JHL.
"I can, however, say that I was aware of a discussion regarding a merger of Airtel Mobile business and that of Telkom Kenya and that JHL was willing to cede some shareholding to give the government a more strategic position (49 per cent) in the merged entity as it was also going to participate in the Airtel Africa IPO/Listing in London," he said.
"The merger deal was subsequently rejected by the National Security Advisory Committee (NSAC)."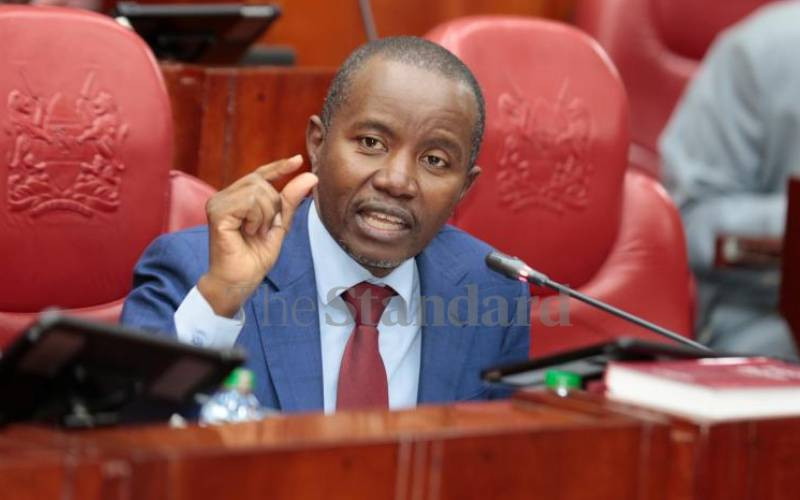 On his part, Solicitor General Shadrack Mose said the legal opinion of the Office of the Attorney General was not issued before the controversial deal.
"From our records, we do not appear to have received a response to our letter above from the National Treasury. The legal opinion of the Attorney General was, therefore, not issued," said Mr Mose.
Budget committee
Last month, Parliament's Budget and Appropriations Committee (BAC) rejected the Sh6.09 billion payment the National Treasury made to Helios Investment Partners.
"The payment of Sh6 billion for the exit of Helios Investment from the shareholding of Telkom Kenya Ltd be rejected as per the recommendation of the Departmental Committee on Finance and National Planning," said BAC in its report.
While appearing before the joint inquiry last month, Telkom Kenya Chairman Eddy Njoroge said he became aware of the transaction on August 11, 2022, a week after the funds had been requested by the National Treasury.
"I first became aware of the transaction through a letter from Jamhuri Holdings Ltd dated August 11, 2022, which was a share purchase agreement dated May 2022, stating that the shareholders of Telkom Kenya have agreed to transfer shares to the government of Kenya," he said.
The letter indicated that the transaction would involve 71.2 million ordinary shares of Telkom Kenya valued at Sh20 each, which puts the value of the 60 per cent stake held by Helios Investment at Sh1.4 billion.
This would have transferred the ownership of the 60 per cent stake held by Helios Investment Partners to the government, making Telkom Kenya a State-owned enterprise.
Mr Njoroge told lawmakers that the transaction was valued at a nominal $1 (Sh140) and the Sh6 billion was not meant to purchase shares but to offset shareholder debt, which cumulatively stands at over Sh47 billion.
In February, Leader of Majority in the National Assembly Kimani Ichung'wa blamed the outgoing regime for orchestrating the nationalisation of Telkom Kenya, claiming he had evidence and was ready to table it before the House.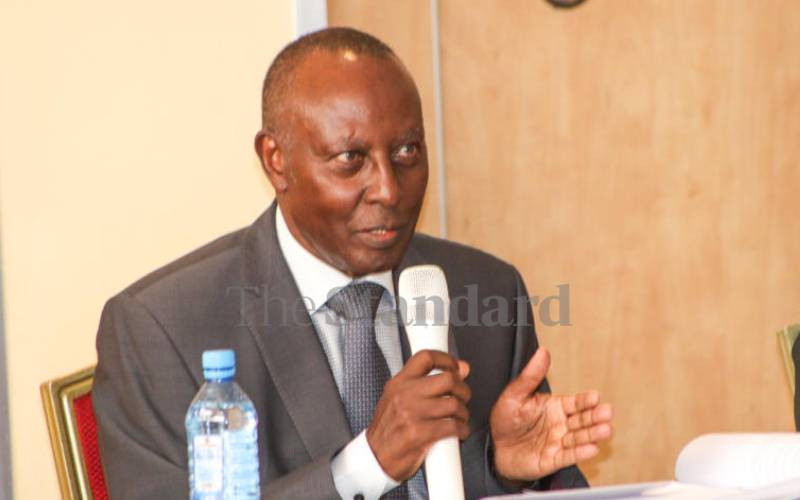 "It is not clear up to now the legal status of the ownership of Telkom Kenya, yet the government spent a whooping Sh6.1 billion to acquire shares in Telkom Kenya," he said.
"I will be appearing before his committee with evidence of how the Sh6.1 billion paid for the acquisition of Telkom Kenya ended up in accounts in Malaysia and into accounts of individuals in this country and the Cayman Islands," added Mr Ichung'wa.
"When the rest of the country was counting votes there were people in the former regime that were counting billions hitting their accounts here and in the Cayman Islands, and these things must come to light."
Part of Telkom Kenya's vast resource pool included the multi-billion-shilling National Fibre Optic Backbone Infrastructure (NOFBI), a taxpayer-funded project to connect all major towns, counties, ministries and state departments in the country with high-speed broadband.
The construction of NOFBI is financed by China's Export-Import Bank with an Sh18 billion loan given out in two tranches - Sh7.7 billion signed in 2012 and Sh11 billion signed in 2016.
Last year, the ICT Ministry took over NOFBI in a cloud of controversy that left many questions unanswered, including the fate of hundreds of millions in fees collected from the project since 2015.
In a report, Auditor General Nancy Gathugu flagged an opaque tendering process that saw Chinese firm Huawei granted an automatic extension on its tender and a Sh1.7 billion payment to begin Phase 2 of the project.
Currently, Telkom Kenya is suing the Ministry of Sports and the National Land Commission for failing to compensate it for acquiring a multi-billion-shilling 60-acre piece of land in Nairobi to construct the Posta Jamhuri Sports Complex.
Located in Woodley along Ngong Road, the sports complex is nearly complete and includes three football pitches, one rugby pitch, a running track, a hockey pitch, a basketball pitch, a clubhouse and a police post.
Telkom Kenya says it has received no compensation for the land, part of which is also under contestation by a section of former employees through the Postel Housing Cooperative Society that claims to have bought the land to build houses for its workers.
The legal challenge is ongoing.
Related Topics