Home
/
Food
Ingredient of the week: Rice flour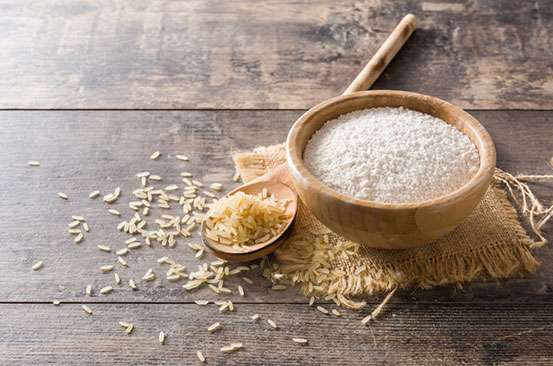 Rice flour is a great flour alternative for those with an intolerance to gluten, which is mostly found in wheat products. It is made by crushing uncooked rice into a fine powder.
Any form of rice can be used; from jasmine to basmati. The end product has to be very fine. This helps not only with taste but with recipe compatibility and texture of the final product. Once you've selected your rice, use a blender or a grinder to turn it into flour. Pulse the rice several times until it is as fine as the rice can be. Pass it through a sieve to make sure there are no clumps. Store in an airtight container.
You can use rice flour to make a variety of dishes like noodles, pancakes, gluten free cakes and biscuits, as well as a thickener for soups and stews. Because rice flour is gluten free, you cannot use it to make yeast breads which must have gluten to rise properly. But have no fear bread lovers; baking powder and xanthan gum will help in creating a beautiful loaf.
Recipe: Rice porridge – Bring some water to a boil. In a separate bowl, mix room temperature water and rice flour into a paste. Pour the boiling water over medium heat and bring it to a simmer, stirring occasionally until cooked. In a separate cooking pot, add peanut butter, cardamom, and coconut cream. Bring it to a simmer and let it cook for about 2-3 minutes. Serve over rice flour porridge.
Related Topics