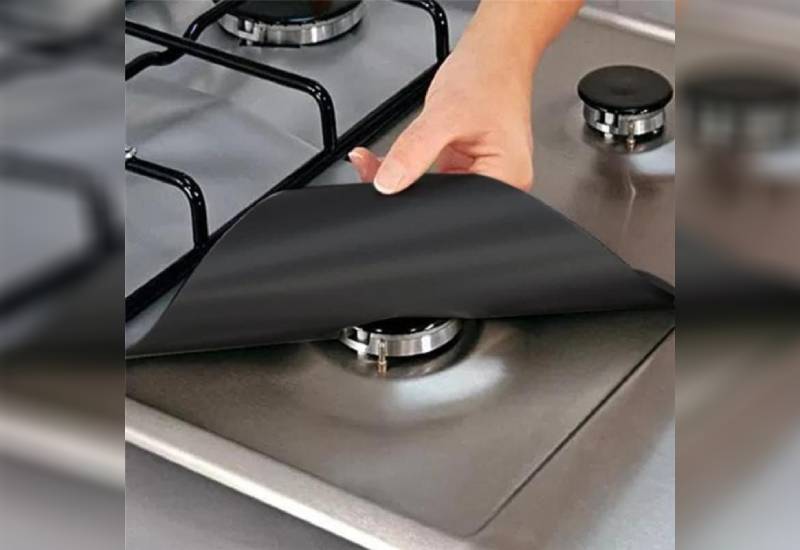 It's hard to avoid spills and splatters on the cooker top while cooking.
Once done, the cooker needs to be cleaned and it can be frustrating and exhausting to do it every single time. I was overjoyed when I stumbled upon these cooker top protectors.
These handy sheets line the top of the cooker, protecting it from spills and splatters and minimising need to rub and scrub, in turn helping your cooker to stay new.
Each sheet is durable and non-stick, made from very thin Teflon-coated fiberglass material that allows it to sit flat on the cooker top.
The liners can be cleaned without removing them (if not too messy) with a soft cloth or sponge dipped in warm soapy water.