Austine Okande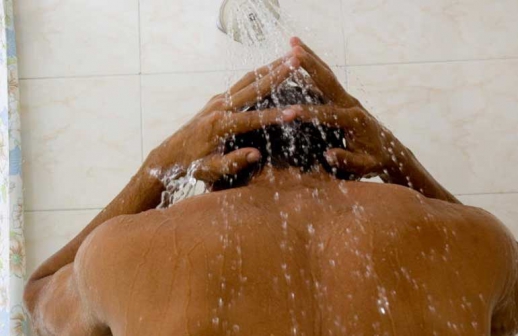 June Wanjiru remembers the incident vividly. A year ago she received a distress call from a friend saying that one of her colleagues had been found dead, the body lying on the bathroom floor. Autopsy results would later reveal that the deceased, a man in his 60s, had suffered a head injury.
That is not uncommon. According to a recent report by the National Safety Council, one person dies every day from using a bathtub or shower in the United States. A similar research by the Centre for Disease Control and Prevention (CDC) also reported that falls (in the bathroom or shower) are the leading cause of injury and death for adults aged 65 and more.
These reports further pinpointed the bathroom as the second most dangerous room in homes, behind the kitchen.
"It is important that we involve professionals when designing our homes because many quacks might just be setting death traps in the house unknowingly. Professionals are well-versed with the risk-prone sections of the house and would draw designs that are safe," says Henry Kunusia, an architect.
Reports indicate that wet slippery floors, high tub walls and small spaces in bathroom or shower designs pose a serious threat for just about anyone.
Slippery floors can be avoided by not using glossy tiles or polished stones, which make the floor slippery. Experts argue that impaction and dumps are good qualities in bathroom. Properly installed anti-skid adhesive tape along the centre of the walkway has also proved to reduce slipperiness.
Kunusia says that every bathroom or shower design should be friendly to the old, people living with disabilities and even children.
"Older people (65 and above) typically have greater difficulties with mobility, vision and balance, making them more likely to fall or slip, which accounts for 79 per cent of bathroom injuries for this demographic," says a Queensland Injury Surveillance Unit report titled Safety Circus 2013.
Although locally, there are no statistics of injuries and deaths in homes, medics say that they occasionally receive serious cases of home casualties.
Sliding glass doors in showers are identified as one of the major causes of fatalities. Three-quarters of participants who used shower stalls with sliding glass doors tried to utilise the door for stability or balance, says the Safety Circus 2013 report.
"This is extremely unsafe because shower doors were not designed to support a person's weight," says Murphy, one of the researchers.
Those building their own homes are advised to avoid using sliding glass doors and instead replace them with shower curtains.
New home owners are today demanding for homes that fit their sophisticated lifestyles, thus the increasing demands for bathtubs, saunas and jacuzzis.
"We are experiencing growth in the Kenyan economy and with it has come a demand for luxurious living in the homes of the upper-middle class and upper-class. People want to have everything they feel they need right in their own homes," Davis and Shirtliff CEO, Alec Davis, said recently.
Davis & Shirtliff announced that 5,000 saunas have been installed in the country, 80 per cent of them in homes and the remainder in gyms and fitness facilities.
Amidst all the excitement to satisfy our sophisticated lifestyle, experts caution that professionalism is important in such installations. Researchers say that after a swimming pool, the bathtub is the second major site of drowning in the home.
John Amayo, an interior designer, says there is a need for cautionary measures to be taken while fitting bathtubs in homes. He points out lack of space around the tub and adjoining fixtures as one of the reasons for accidents.
Inadequate waterproofing in bathrooms and showers is another major cause of accidents. Bathrooms are wet rooms and when not well-proofed can lead to damage of the floor.
Amayo observes that one should ensure that the drainage is installed correctly in restrooms and bathing facilities to help in draining the water to reduce wetness.
Dim light in these rooms also contributes to the accidents, therefore there should be an additional light source in the bath area. This can be achieved through fitting appropriate size windows, light coloured walls and using a transparent curtain.
The Centre for Disease Control and Prevention study also revealed that more than two-thirds of accidental injuries occur in the bathtub or shower, with the majority of these occurring as people get out of the tub or shower.
To avert this, it is advisable to use absorbent mats at entrances and exits, which also provide a place to dry off shoes. Note that loose mats may become hazardous themselves.
Bathroom slips and falls can lead to serious injuries such as loss of consciousness, broken bones, sprains and strains, abrasions and contusions, damage to internal organs and spinal cord injuries.