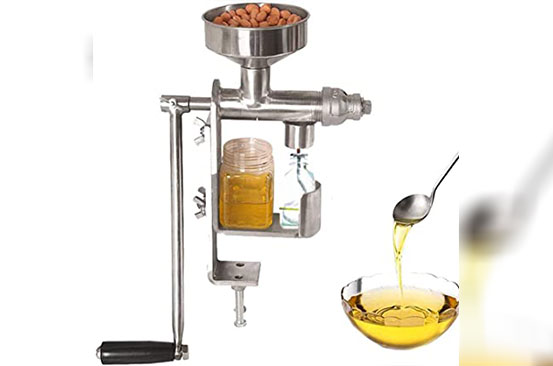 In my cooking journey, one I am still on, experimenting, tweaking, combining or just plain simple cooking, I use both homemade and store bought ingredients. I often make my own cooking oil. Depending on what's on the menu, I press oil just before I need to use it.
My kitchen gadget of choice is a manual oil press machine. It needs quite some energy to operate but it works great. With this gadget, I can press some fresh seed and nut oil whenever I want it. Basically it can press any kind of oil including body and face oil.
Remember to always store the oil in a clean glass jar. The oil press comes boxed and in parts with a simple to understand instruction manual that makes it easy to assemble. It sits well on any table or counter edge and is easy to clean.