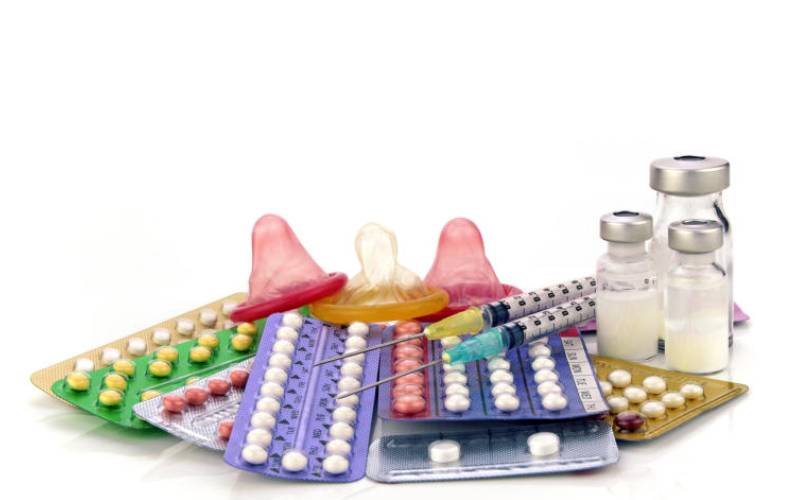 A drop in the use of contraceptives may see Kenya record an increased number of unwanted pregnancies and unsafe abortions, a report by the Ministry of Health shows.
Data by Kenya Health Indicator Survey (KHIS) 2021, shows that contraceptive use dropped from 5.4 million in 2019, to 5 million in 2020, attributing this to the Covid-19 pandemic.
In addition, more than half of women using contraceptives at 54 per cent, use injectables as a preferred contraceptive method with emergency contraception, and female condoms being the least used, at only one per cent.
"Statistics from KHIS show that family planning visits have dropped significantly since the Covid-19 pandemic. This can be attributed to the adverse effects of the pandemic especially loss of sources of income for people," said Health CAS Dr Rashid Aman.
Aman said in addition to creating awareness, the government will make contraceptives accessible to users.
Data shows that the number of married women using modern family planning methods increased from 36 per cent in 2007, to 61 per cent this year.
"Men are key players in the conversations around family planning and should be involved," added Dr Aman.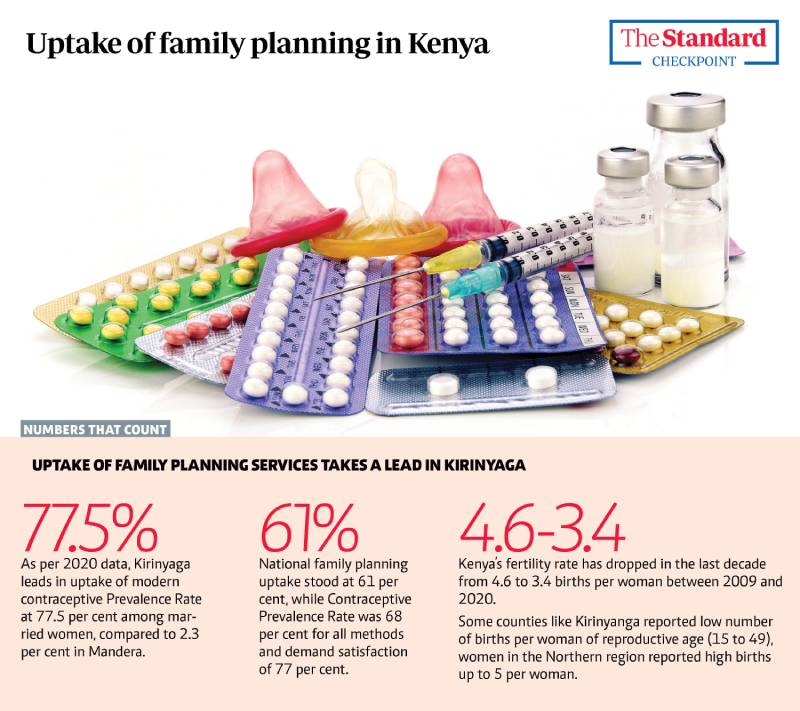 According to the ministry's report of 2019, over 2.4 million unintended pregnancies were prevented, and over half a million unsafe abortions through the use of modern contraceptives.
Kenya Demographic Health Survey (KDHS) of 2014 reveals that 35 per cent of maternal deaths were as a result of unsafe abortions.
As per Performance Monitoring for Action (PMA), survey, the most popular method of family planning among unmarried women were male condoms (29 per cent), injectable, and implants (both at 26 per cent).
Married women preferred injectables (39 per cent) and implants (37 per cent).
Annually, the country receives approximately 180 million condoms, supply funded by the Global Fund and United National Population Fund (UNFPA).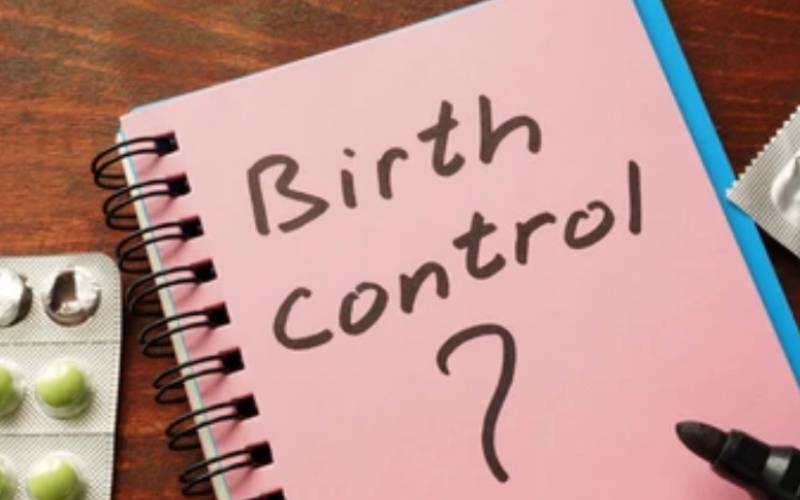 Last year, UNFPA raised a concern on reproductive and sexual health, having not been able to obtain 50 to 60 per cent of its condom supply, due to the Covid-19 pandemic that affected production, with industrial channels that produce condoms, reducing its workforce.
Malaysia's is among the world's leading condoms production, with three factories, whose production was scaled down following the pandemic.
Even with low uptake of contraceptives, documents by the Division of Reproductive and Maternal Health, under the Ministry of Health revealed that at least 21 per cent of contraceptives donated to the country got damaged at the Mombasa port, due to poor storage.
Amref Health Africa has partnered with the Ministry of Health and other organisations to implement Delivering Equitable and Sustainable Increases in Family Planning (DESIP) project, aimed at increasing contraceptive uptake in the counties of Garissa, Homabay, Marsabit, Mombasa, Samburu, Tana River, Turkana, and Wajir.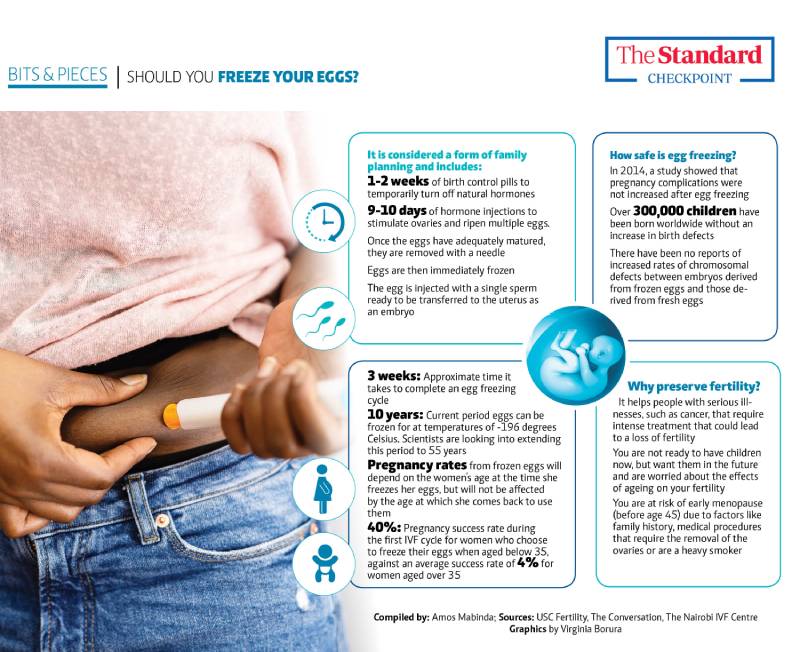 Apart from the Covid-19 pandemic, the organisation has noted misinformation as a barrier to uptake of family planning at villages.
"Misconception on family planning continues to prevail in religious circles thus, presenting a barrier to the uptake of family planning services. To remedy the situation, we continue to engage the clergy in clarifying the myths and misconception," said Dr Meshack Ndirangu, the Country Director, Amref Health Africa Kenya.
Amref Health Africa has asked African states to increase budgetary allocation for family planning services.
Director-General, the National Council for Population and Development Dr Mohammed Sheikh said NCPD continues with high-level advocacy towards increasing funding for family planning.
At least 49 per cent of family planning services are out of pocket and donor support, with a smaller percentage of government funding.
"Family planning has an inherent potential to reduce poverty," said Dr Sheikh.
Related Topics