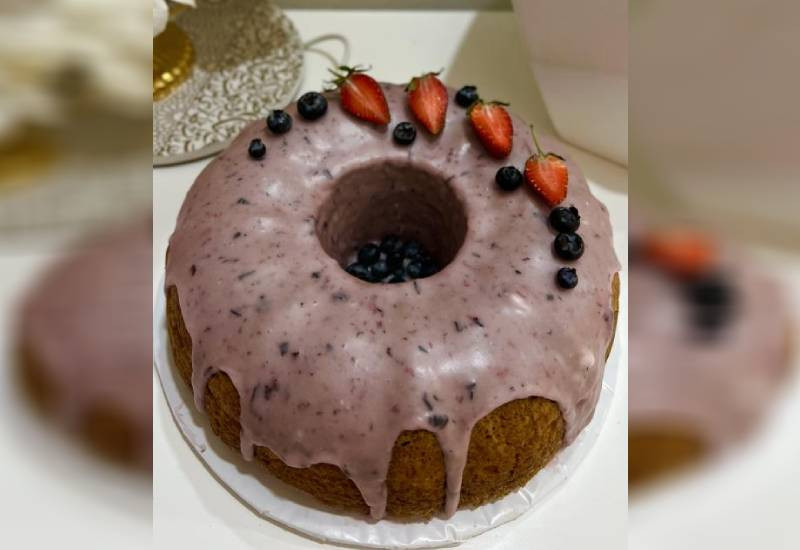 If you love some sugar with a little kick, then this blueberry and strawberry cake recipe is your perfect match
What you will need:
For the cake:
100g soft margarine
100g sugar
2 large eggs, beaten
100g of self-raising flour
1 teaspoon baking powder
50g blueberries
50g strawberries, chopped
For the topping:
50g strawberries
50g blueberries
250g icing sugar
What to do:
For the cake:
Heat the oven to 180°C and grease and line a 7-inch cake tin. I used a Bundt cake tin.
Place all the ingredients in a bowl and beat well until blended and smooth. Spoon into the tin and smooth the top.
Bake for 35-40 minutes. Insert a clean wooden skewer into the centre of the cake. It should come out clean when the cake is ready.
Turn the cake onto a cooling tray and leave it to cool.
For the topping:
Blend the berries and pour the mixture into a bowl. Add the icing sugar and mix well with a spatula, until smooth. Pour evenly over the cake and let it set.
Garnish with the extra blueberry and strawberry, and serve as a dessert.
Enjoy!
Related Topics