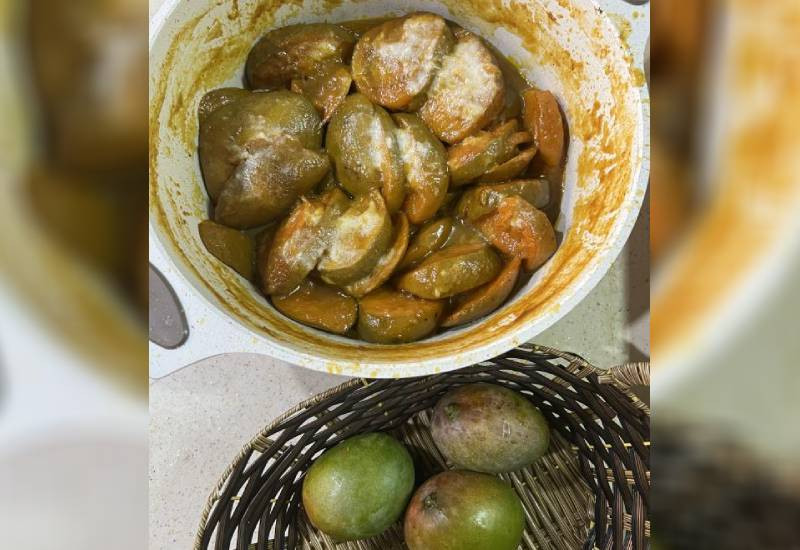 Once in a while, we need to spice up things in the kitchen and what better way to do so than with this cooked Swahili mangoes recipe?
What you need:
1kg ripe mangoes
1/4 teaspoon ground cardamom
1 teaspoon garam masala
1 teaspoon black pepper
1 cup sugar
1 litre coconut milk
500ml coconut cream reduced
What to do:
Cut the mangoes into two slices (do not peel the skin. Retain the seeds (koko) with a layer of mango. Flesh and peel the sides.
Place the sliced mangoes and seeds in a pot and add the sugar, cardamom, garam masala, black pepper and coconut milk.
Cook until the coconut milk has reduced, or until the colour of the mangoes becomes orange-brown. This should take about an hour.
After the mangoes are soft and well-cooked and the liquid has reduced, turn off the heat and add the cooked coconut milk over the mangoes. Serve your dish warm.
Related Topics