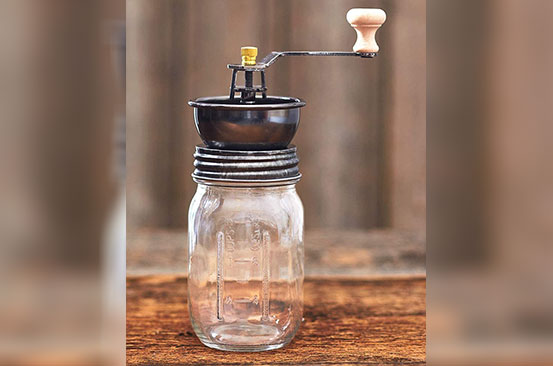 When a recipe calls for dried herbs or spices, I like them freshly ground. I found this beautiful simple grinder that I have come to really like and enjoy using. This is a glass jar that comes with a screw top manual grinder and an airtight lid.
It is easy to use and has strong metal teeth of various sizes that produce a fine grind with minimal effort. The lid provides a perfect seal that locks in the flavour and freshness of whatever you are grinding.
You can use the same mason jar for storage after grinding your herbs or spices. Detach the grinder, seal tight with the aluminium lid and store away. Mason jars are easy to clean and will look good on your shelf.