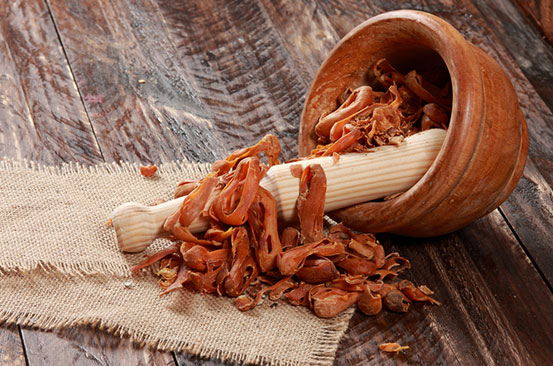 Mace can be confused for nutmeg, as it comes from the same tree nutmeg comes from. Mace is the thin, lacy layer that covers the nutmeg seed. It is commonly known as the mace blade. It is a bright scarlet red covering, which once peeled and dried, turns into a dull orange-yellow or orange-red colour. The dried mace is then ground and this is how it is commonly used, though fried blades are also available.
The aroma of mace is warm, sweet and mildly nutty, and the flavour similar to that of nutmeg. It is warm and aromatic with a lemony sweetness, but more exquisite.
Mace goes well in dishes like barbeque sauces, cakes, carrots, curries, cookies, pudding, pumpkins, spinach, meatballs, yams, sweet potatoes and stews. Mace can also be used as an alternative for nutmeg in various recipes because of the similar aroma and flavour.
Mace, taken by mouth, takes care of nausea, stomach spams and pains, diarrhoea, vomiting and intestinal gas. You can find mace online and in shops that sell herbs and spices.