Wambui Kuria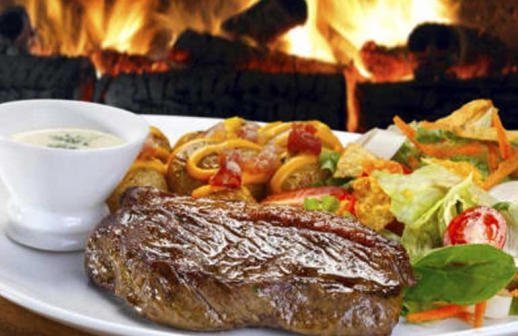 Still in the festive mood? So are we and we've got you covered with this Sizzling steak salad!
Serves: 5
Prep Time: 30 minutes
Cook Time: 15 minutes
Ready In: 45 minutes
Ingredients:
700g beef sirloin steak, grilled and sliced to bite-size bits
READ MORE
1/3 cup olive oil
3 tablespoons red wine vinegar
2 tablespoons lemon juice
1 clove garlic, minced
Salt & black pepper to taste
1 teaspoon Worcestershire sauce
¾ cup crumbled blue cheese
500g lettuce, washed and roughly torn
2 tomatoes, sliced
1 small green pepper, sliced
1 carrot
½ cup red onion, sliced
¼ cup pimento-stuffed green olives, sliced
Directions:
In a small glass bowl, whisk together the olive, vinegar, lemon juice, garlic, salt, pepper and Worcestershire sauce, mix in the cheese then cover and refrigerate
Onto chilled plates, arrange the lettuce, tomatoes, pepper, onion and olives, top with steak then drizzle with the dressing.
Serve with crusty grilled French bread.