Home
/
Fitness
Three involving workouts that will give you more defined curves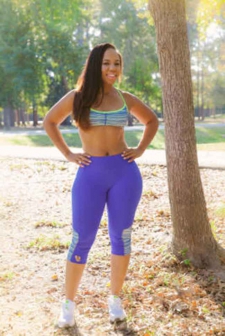 Plyometric training is simply pushing your muscles and body to exert maximum force in micro intervals throughout an exercise session. You can also call it jump training or tense multiple circuit workout.
The rules in this type of exercise is to do two to five rounds of different multiple workouts resting for 15 seconds in between those workouts. You are also allowed one to two minute rest before doing a different round.
Doing such workout will not only boost your fat burning process and keep you motivated, it will also produce faster results making you look more defined and fitter. Some of the effective exercises in this category are:
Burpee workout: Target; whole body
It is considered one of the most effective functional exercises because it boosts endurance and increases strength. To do this, stand straight then lower your body into a squat position with both hands on the floor in front of you. Now kick both feet back into a plank position and return them back to the squat position as quickly as possible. Quickly, stand up with your hands above your head, jump into the air as high as you can and then return to the squat position hands on the floor again. Repeat the same as quickly as possible until you finish at least 15 to 20 reps before resting.
Mountain climber workout: Target; arms, chest, abs, legs, both inner and outer hip muscles
As a full body workout, it burns more calories in less time by engaging as many muscles as possible. To do this get into a plank position with your hands directly under your chest positioned at shoulder width apart. Keep your arms straight and body forming a straight line from shoulders to ankles.
Now lift your left foot off the floor and raise your knee as close to your chest as you can making sure that your abdominal muscles remain tight and your body stays straight. Return to the starting position and quickly do the same motion for the other leg. Keep alternating your legs as quickly as possible while retaining your form though out the workout.
Switch lunge workout: Target; tummy, butt, thighs and legs
It is one of the best exercises to tighten your lower body, especially the thighs and butt. If you perform the exercise correctly, it can recruit a high amount of muscle fibres at a higher rate of calorie burning. To do this, lunge forward with your right thigh parallel to the floor; make sure your knee does not extend your toe.
Swinging your arms for balance, jump up as you switch legs landing again in a lunge now with your left foot in front. As you do this make sure your knee does not extend past your toe. Do 15 to 20 reps on each leg.
Related Topics