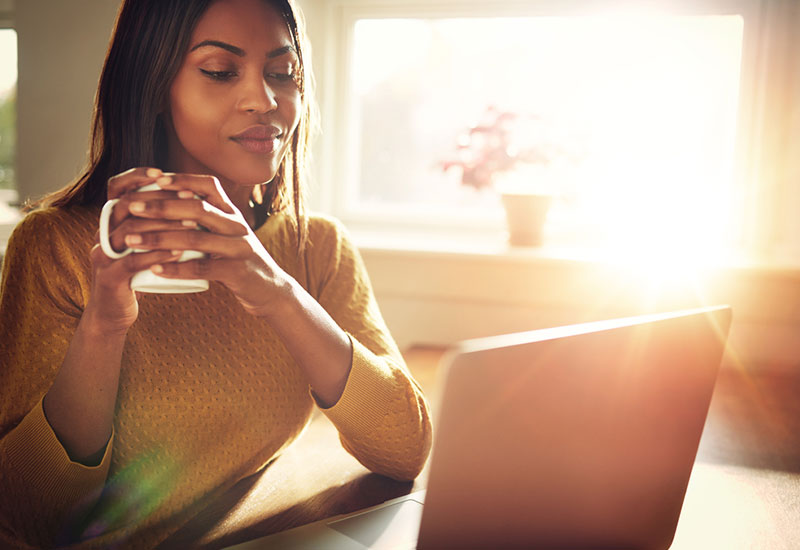 Nobody has the time to make a gourmet breakfast every single day especially when rushing to that early morning meeting and trying to beat traffic. This however, does not mean that one should not have the best, healthiest breakfast that is easy to go and can sustain them for a couple of hours.
These options are some of the easy to make breakfast recipes that do not take up much time and are also very healthy.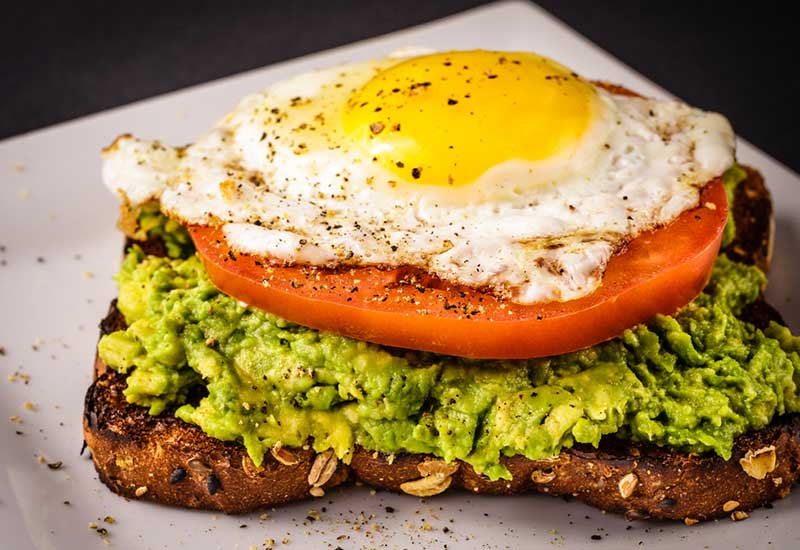 1. Avocado toast with an egg
Top your toasted slices of bread with smashed avocado and sprinkle it with salt and grounded pepper if you wish then layer on two sunny side up eggs on top of the avocado. This simple mix will give you enough proteins for the day.
2. Banana, chia seeds and nut butter toast
Apply peanut butter on your slice of toasted bread and add sliced banana, nut butter and sprinkle chia seeds on top of this combination. This simple breakfast is also filled with nutrients as we all know the health benefits of chia seeds and bananas.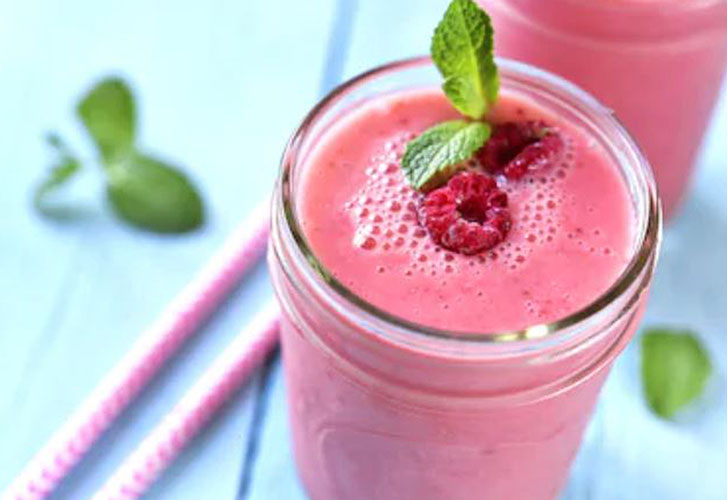 3. Yoghurt and berry smoothie
READ MORE
A smoothie is one of the easiest to make and healthy breakfast options. Blend fresh or frozen bananas and berries with yoghurt of your choice and a liquid of your choice, either milk or juice. This takes less than five minutes to make and you can drink it immediately after blending it.
4. Almond blueberry overnight oats
Mix the oats, blueberries, chia seeds, vanilla, almond milk and maple syrup in a sealed container and refrigerate the combination overnight. The next morning, top it all with slivered almonds and a banana that is sliced, preferably half. You can warm the combination in the microwave for about 2 minutes if you want to take it while it's warm.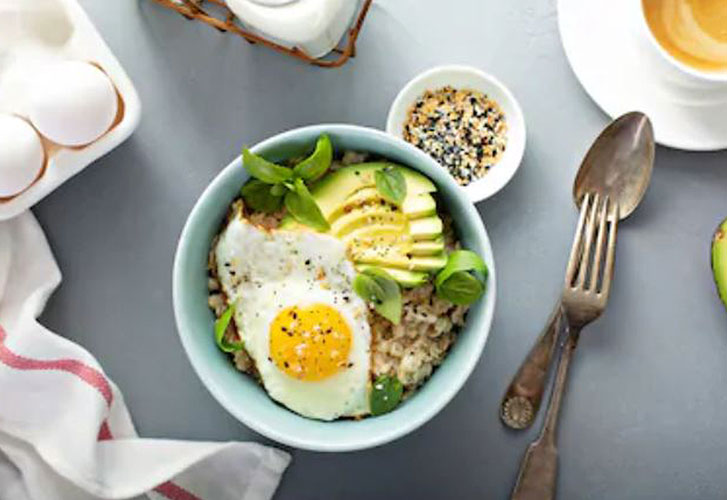 5. Oatmeal with an egg
Oatmeal can also be savoury. This quick easy to make breakfast recipe makes having oatmeal more fun than ever. You can use steel cut oats which are quick cooking or regular rolled oats for this recipe. Cook oats in the microwave after mixing them with cheddar cheese, red pepper, onions, then top the mixture with an over easy egg. This recipe can be made easily without making a mess in the microwave. You can heat the mixture for not more than 7 minutes, or heat it according to how you like your eggs.
6. Banana Peanut Butter Chia Pudding
Try this superfood twist on the classic combo of PB and banana. It tastes like breakfast for dessert, if dessert were healthy. All you need is love — in the form of chia seeds, a banana, some PB, and milk of your choice. And time: The pudding can rest in the fridge for four hours, but overnight is better.
7. Zucchini bread oatmeal
Having bread has never been more fun and tastier. Add shredded zucchini and chia seeds into the simmering oatmeal as this pumps up their nutritional value since you are starting the day with a serving of vegetables. You can add a handful of toasted nuts for a little crunch if you it crunchy.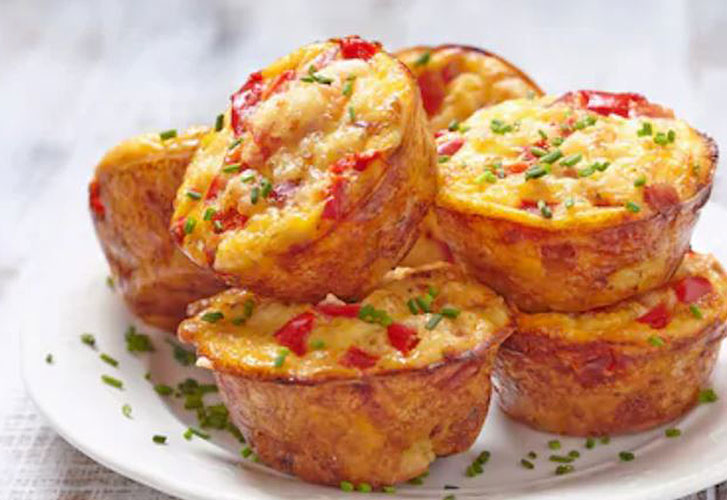 8. Egg muffins
An egg muffin is almost the same with a normal muffin but in this case it is without all the sugar. Egg muffins can stay fresh up to a week and are an easy to go breakfast option. Whisk about two or three eggs with bacon, cheese and spinach and pour the mixture into muffin tins then let it bake for 1520 minutes before letting them cool then serve. Once the muffins have cooled, you can store them in the refrigerator as you can always warm them whenever you want to eat them.
9. Sausage and egg casserole
Making an egg and sausage casserole is one of the fastest and easiest ways to make a simple yet filling breakfast. You start by layering the vegetables, sausage and cheese in a slow cooker, then top it with a mix of eggs and cream. You can use any regular milk or non-dairy milk if you want to have a lighter option. Depending on how you like your breakfast, you can omit the sausage from the mix.