Ingredient of the week: Vegetable broth
Food By
Wambui Kuria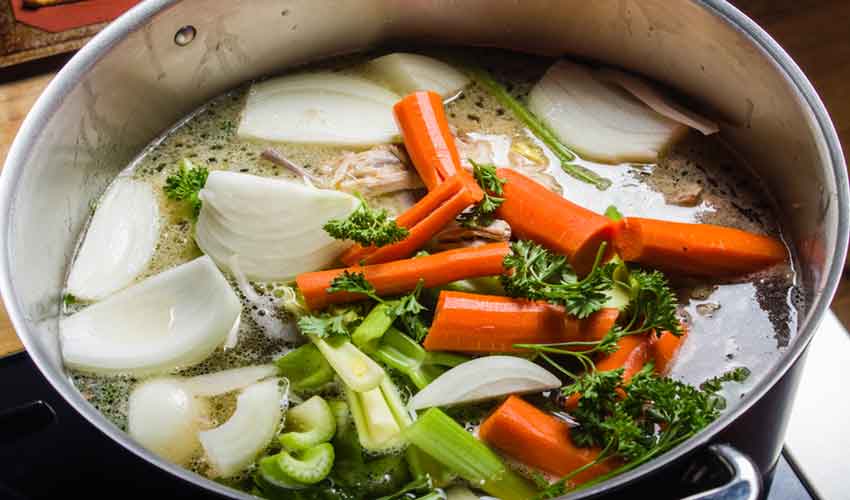 ALSO READ: Ingredient of the week: Brown rice
Using vegetable broth instead of water when cooking, gives food better flavor and consistency to whatever recipe your cooking that may needs gravy, stew or sauce. I like to use vegetable broth most because I can make it at home. It is a healthy and nutritious option to store bought vegetable broth and I get to pick and choose, what vegetables to use to make it.
When making homemade broth, your choice of vegetables is important, celery one of the highest foods containing vitamin C and antioxidants, carrots, have a high amount of dietary fiber which is ideal for maintaining gut health. Cabbage has high sulfur contact, a useful nutrient that fights infections. Onions are high in flavonoids and antioxidants. Garlic, contains compounds with medicinal properties, fresh turmeric, filled with healing benefits. Basically, homemade broth can be a great immune booster depending on your choice of vegetables.
Making it is as easy as ABC, in a large cooking pot, heat some oil (not cooking fat) fry your onion, add your choice of herbs, then add your choice of chopped vegetables, heat up to allow the flavors to blend, add enough water to cover the vegetables (almost drown them) bring to a boil, then lower the heat and allow to simmer until vegetables are cooked through. Either serve once cooked or leave to cool then store away in the fridge for up to five days or freeze for up to and no more than three months.
Vegetable broth can be eaten as a meal with bread or use the broth liquid for soups, sauces and gravy.