Home
/
Reproductive Health
Police recover 10 foetuses from Pangani clinic as abortion debate rages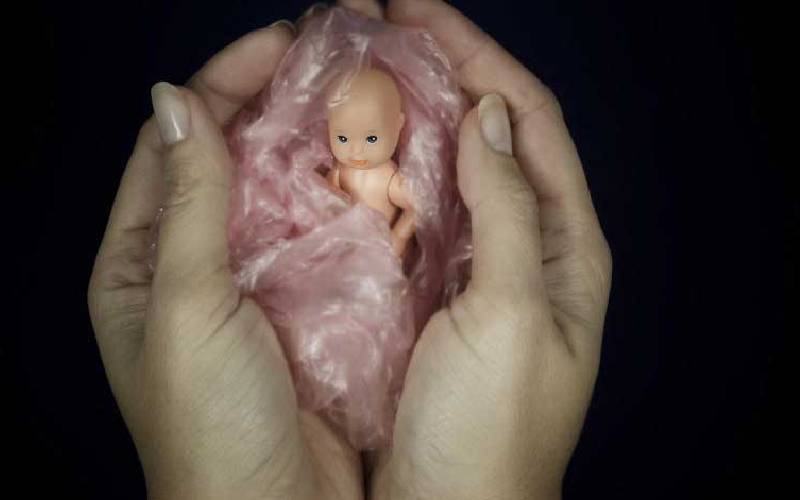 Police recovered 10 decomposing foetuses when they raided a clinic in Pangani, Nairobi, said to be procuring abortions.
During the raid at the clinic on Murang'a Road five suspects were arrested following the tip from residents.
Those arrested have been identified as Erick Mwenda, Mwaura Karumbi, Chris Mwangi, Judith Anyanzwa and John Marore.
Police also recovered medical records, drugs and appliances said to be used during the abortions.
The foetuses were taken to City mortuary.
Last month, the Institute for Family Health has added its voice to the opposition against the Reproductive Healthcare Bill, 2019. Among other things, the proposed law seeks to ease access to abortion and family planning options.
Appearing before the Senate Committee on Health yesterday, the institute's members said the proposed legislation would go against the fundamental right to life.
"The Bill is unjust, unfair and corrupted, segregating some human beings in their very delicate stages of development," said Father Pascal Mwakio, the head of the institute.
Section 26 of the proposed law allows the termination of a pregnancy by a trained health worker through written consent.
In the proposals, a teenager can also abort, but only if her guardian writes to a health worker.
Take a quick survey and help us improve our website
Take a survey
The Bill was initially spearheaded in 2014 by Nominated Senator Judith Sijeny and proposes that adolescents be given access to comprehensive sexual education and confidential services.
It has since faced rejection from Muslim leaders, the Kenya Christian Association and pro-life human rights agencies.
The controversial legislation, however, has received support from, among others, Nakuru Senator Susan Kihika and Nairobi Woman Rep Esther Passaris.
The debate on teenage pregnancies and legalisation of abortion was again in August reignited in a report by a religious agency.
This came even as the Reproductive Health Bill touching on the two issues was before the Senate.
Members affiliated to the Kenya Christian Professionals Forum, using findings from a report they commissioned, insisted that the government should refrain from any attempt to legalise abortion or same-sex relations.
The forum draws its membership across denominations of Christians, among them Catholic, Anglican and evangelicals.
Its members, among them Nairobi Diocese ACK Bishop Joel Waweru, maintained also that sex education is a role of the parents.
According to the report, 92 per cent of Kenyans feel parents have the responsibility of carrying out of sex education, followed by teachers with 33 per cent.
Waweru said nowadays parents do not talk openly to their children about sex.
Related Topics