Church body now says parents to blame for teenage pregnancies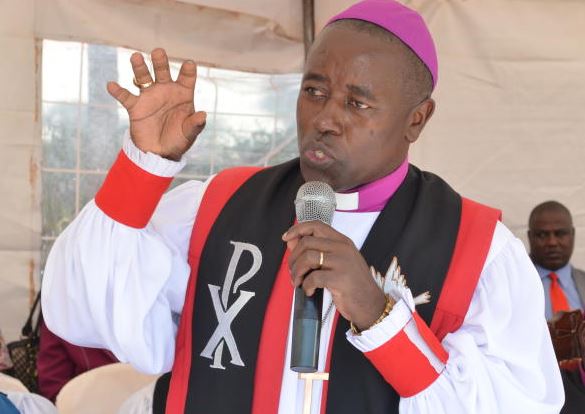 The debate on teenage pregnancies and legalisation of abortion has been reignited in a new report by a religious body.
This comes even as the Reproductive Health Bill touching on the two issues is before the Senate.
Members affiliated to the Kenya Christian Professionals Forum, using findings from a report they commissioned, have insisted that the government should refrain from any attempt to legalise abortion or same-sex relations.
The forum draws its membership across denominations of Christians, among them Catholic, Anglican and evangelicals.
Its members, among them Nairobi Diocese ACK Bishop Joel Waweru, maintained also that sex education is a role of the parents.
According to the report, 92 per cent of Kenyans feel parents have the responsibility of carrying out of sex education, followed by teachers with 33 per cent.
Waweru said nowadays parents do not talk openly to their children about sex.
Our boys
"Who makes these young girls pregnant? It is the boys, the young men. A girl can only become pregnant once a year but a boy can be like a bull or cock. We need to tell our boys and men that they should be responsible," said Waweru.
He said during circumcision, boys need to be taught that sex is a gift from God in marriage.
"To me, there is no unwanted pregnancy. Sex is a gift from God in marriage. So when it is given wrongly, and there is pregnancy, the question should be, was there unwanted sex in the first place?" he posed.
He said due to the misinformation and disinformation around intimacy, same-sex relationships have become almost a norm.
"Homosexuality is sought after as an alternative to sex. We were told as children that sex is bad manners and we tell boys and girls to avoid pregnancy, and so the alternative becomes homosexuality," he said.
Vincent Kimosop, Secretary from the Kenya Christian Professional Forum, said the cases of teenage pregnancy, abortion and same sex relationships are more of a cultural issue.
He based this on their report which showed 85 per cent of Kenyans are against abortion.