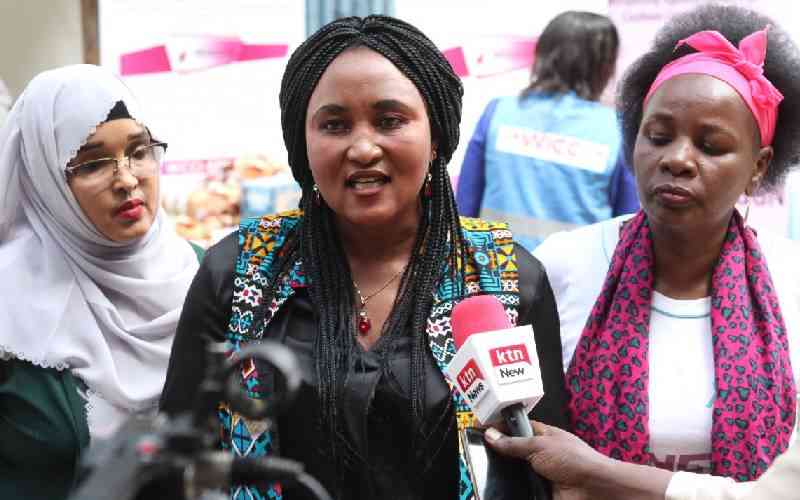 Cancer survivors and patients have called on the government to declare the diseases a national disaster as in the case of HIV/AIDS.
Led by Mary Mwangi, the survivors said declaring the disease a national disaster will go a long way in helping them get free treatment just like HIV/AIDS patients.
This she said will also ease the burden of the high cost of treatment.
''I wish the government can declare cancer a national disaster so that patients can just walk in a hospital and get their treatment and medicine and go home," said Mary Mwangi,
Mwangi is a spine-breast cancer survivor and the founder of New Dawn, a cancer support group based along Thika Road.
She asked the government to offer comprehensive coverage for National Health Insurance Fund(NHIF) so that their members can easily access all treatment and not some as it is now.
''You find that treating cancer is very expensive and when you are lucky to have NHIF, it doesn't cover all costs including the many tests and surgeries you have to undergo,'' she said.
According to her, the government needs to focus on the welfare of survivors and implement existing policies to ensure they get back to normal lives.
''The situation has been worsened by lack of statistics yet we are here and that is what our organisation does including reaching out also to newly diagnosed patients to be able to walk the journey with them,'' she said.
Ms Mwangi said some of the survivors lose jobs while others find their businesses closed down when they get out of the hospital after treatment.
She made the remarks during the celebration of their SisterHood of Survivors Day at the Seventh Day Adventist Building in Riverside, Nairobi. The event is marked every year on October 5.
During the event organised by the Women's Indian Chamber of Commerce and Industry (WICCI) in partnership with SBM Bank, over 30 women and some men got food donations.
Florence Sugut, president of WICCI said the day is used to encourage and mentor one another.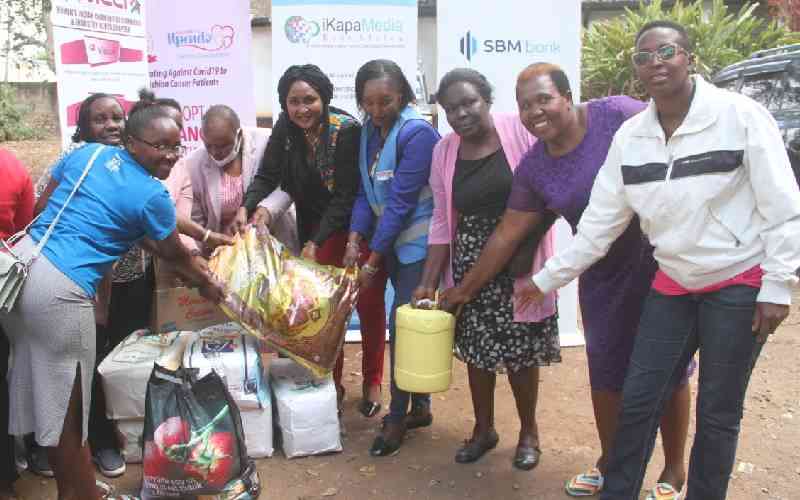 "It is also used to do screening of chronic diseases together with partners including doctors and people in the cancer support and exercises like Yoga among others," she said.
Sugut supported Mwangi's call for comprehensive NHIF coverage, saying many women are not financially stable thus getting it hard to pay NHIF every month.
Jane Francis Angalia, founder of Cancer Information Support Network (CISNET) said cancer is not a death sentence.
The eight-year survivor who was initially diagnosed with breast cancer triple negative and now has ovarian and endometrium cancer is still undergoing treatment.
She challenged women and men to always go for frequent screening for various cancers.
Angalia also asked Kenyans to support cancer patients by adopting them and helping them pay their monthly NIHF bills.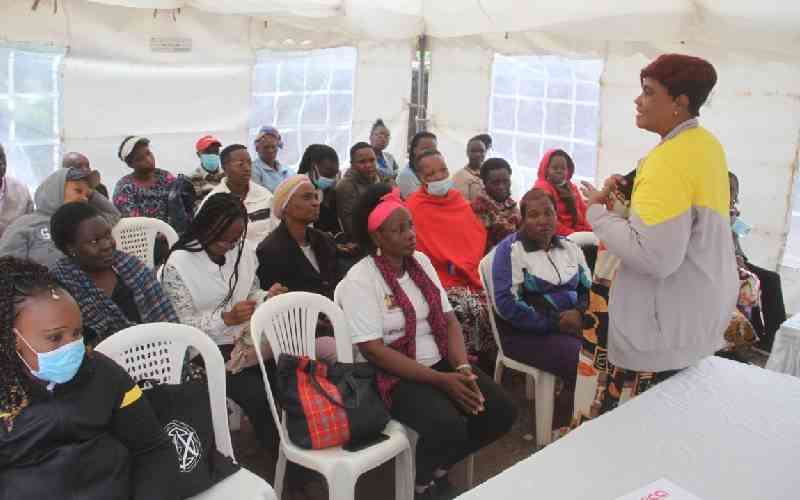 "You can for example pay like two years upfront with Sh12,000 since some cannot afford to and miss some months thus denying them some treatments," she said.
Angalia also called upon the government to buy more machines that treat cancer, which will reduce the many treatment booking delays.
"This will also increase machines and oncologists since there are now many incidences of diagnosis,'' said Ms Angalia.
Her sentiments were echoed by Paul Njoroge Mwangi, a diabetic patient who appealed to men to go for frequent check-ups.
Mr Mwangi lost his wife last year in January due to pancreatic cancer and is a survivor of prostate cancer.
''A lot of men are not sexually active and suffering quietly when they can go for check up to see if its cholesterol issue or cancer and be treated,'' he said.
Related Topics