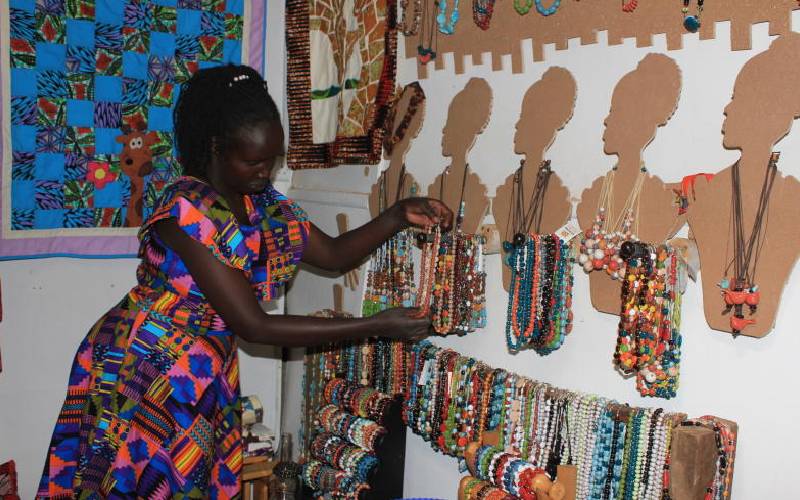 When Jane Jepchumba, 32, was diagnosed with intestinal cancer in 2012, she felt like her world was crumbling.
At the time, Jepchumba was a first-year student pursuing a degree in Community Development at Moi University.
Her health deteriorated and she had to drop out of school. She underwent medical examinations and a biopsy, which revealed that the swelling on her stomach was due to a cancerous tumour.
It was at stage three and she had to undergo 12 sessions of chemotherapy, which saw her weight drop to 35kg.
Two years later, after rigorous examinations and treatment, Jepchumba started getting better.
However, she was stressed thinking about how she could earn a living and relieve her supportive parents of the burden of providing for her.
"The day my doctor broke the news, I felt very hopeless. And even as I was undergoing treatment, I kept wondering what I would do when and if I regained full health. I had no training to enable me to seek a job," recounted Jepchumba.
Fortunately, the mother of one who hails from Mosoriot, Nandi County, got an opportunity to join fellow cancer survivors who under an Ampath programme, receive skills in various income-generating ventures.
"I found other cancer survivors who shared similar stories like mine. It made me feel comforted knowing I was not alone," she said.
Although Jepchumba is yet to be declared cancer-free, she says that the workshop she has been engaged in has helped her in many ways apart from earning income.
"I stopped using drugs in 2014 and was advised to attend regular checkups for 10 years before I am declared cancer-free. At the centre, I have been trained in ceramics and I make beads and jewellery which we sell all over the world and earn an income. I also receive psycho-social support, which has saved me from sinking into depression," said Jepchumba.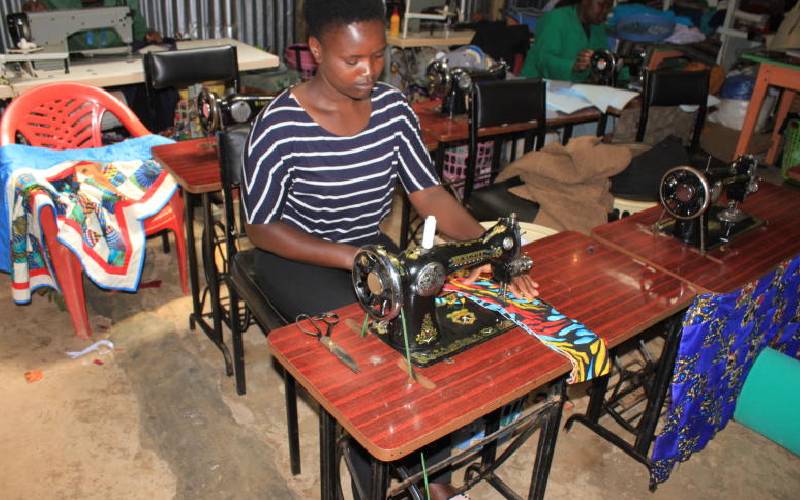 After suffering from cancer, her doctors had ruled out the possibility of her ever having children, but after she became better, she gave it a try and got a daughter.
"When I told my boyfriend about my health, he took off and I have never seen him since then. In 2019, I got my first-born child who is my source of happiness. She makes me happy and I feel that I have a purpose for living," said Jepchumba.
Naomi Chepkurui, 29, another cancer survivor is a tailor at the Creation Hive. She narrates how she braved her fight against cancer of the uterus.
She was taken ill in 2013 and when she got better, she joined Creation Hive where she was trained as a tailor and now makes clothes in African fabric which are sold and earn a living for her and other tailors.
She received her treatment at Moi Teaching and Referral Hospital in Eldoret and when she recovered, her doctors referred her to the workshop which at the time was a program under Ampath.
"The treatment cost my family a lot. My parents had to sell their piece of land to cater for my medication. I felt so hopeless because I had to buy drugs weekly which was very costly," says Chepkurui.
Chepkurui who had dropped out of primary school later joined the Creation Hive where she received counselling and was trained as a tailor, a skill that now helps her to provide for her child.
In 2015, she decided to go back to school and after completing her high school education, she went back to the Creation Hive workshop as she lacked school fees to join college.
"I then decided to join the school and was admitted to Class Seven aged 24. I recently completed my KCSE and scored a grade of C-. Despite getting an admission to join Kenya Medical Training College, Mombasa, I am yet to proceed due to lack of fees," she explains.
"I want to pursue a medical course so that I can give hope to cancer patients," adds Chepkurui.
Creation Hive is a craft and a social enterprise that works with persons affected by cancer, HIV and other chronic illnesses, disabilities, women, and other underserved groups.
Through this initiative, those at the centre are able to earn a minimum wage to support themselves.
According to Joseph Odhiambo, Creation Hive Manager, the centre ensures a safe environment for persons with different conditions, especially women where they can socialise with one another and encourage one another.
"Most of those who come here are in dire need of psychological support. They mingle with people with similar conditions and this encourages them to change their perspectives," he said.