Home
/
Mental Health
Bipolar: You can harm yourself in a bid to relieve pain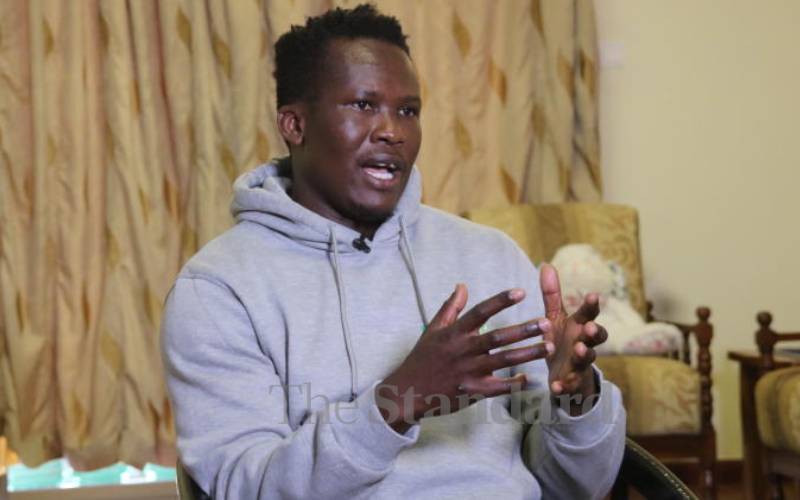 Although one's childhood influences the condition, Julian Guyana's being bipolar was only diagnosed two years ago, at 33. Yet it all began with "a very alcoholic environment" in childhood.
"My first gulp was when I was eight years old. My father was very close to alcohol," he recalls.
The death of his sibling worsened the situation for Guyana, the last born child. Then his mother left and, "I am the one who felt the wrath of the chaos at home. I was beaten by my father and siblings."
This was the beginning of his mental health issues. "I started hearing voices. I felt like I did not belong to my body. My peers did not want to play with me. I felt out of place," he says.
Without a mother's love and living with an alcoholic father, Guyana resorted to drinking as a coping mechanism.
Depression led to loss of interest, even in his job, which he quit. He withdrew from people, and drank more, then came the mood swings.
Guyana says, "Manic episodes come once and disappear, but depressive lows are the worst. I questioned why the world seemed to be against me. People don't understand and they associate depressive episodes to lack of money, because I would drink when I had money."
Being bipolar affected Guyana's family life. He often went to pick up his daughter from school when terribly drunk, but he did not want to see her when sober. "I was easily irritable, people hid when I returned home. I was impatient and unstable. People said I needed rehab, but the doctor told me my problem was bipolar," he says.
Psychiatrist David Ndetei explains that alcoholism emanates from the manic phases of being bipolar. Upon diagnosis, Guyana found new coping mechanisms to deal with his condition.
He says, "Information is important in dealing with self-stigma, which can be detrimental. People avoided me and I attempted suicide three times," adding that knowing what one is dealing with cuts the problem by half.
Guyana is now a member of the 'Speak Up Campaign', a platform for mental health champions offering support through social initiatives in their communities.
Being bipolar is not particular to gender and is in fact, "more common in women", reckons Dr Ndetei. He says menstrual hormones affect genetic hormones predisposed to manic episodes, adding that experts "can see the association, but we cannot explain."
Mary Mwangi, a human resource consultant, is also bipolar. Her condition has attracted stigma since childhood because neither her family nor the church understood her. An anxious child, she also did not understand herself.
"I was always depressed and the condition got worse when I was in high school. I was isolated and I became lonely," says Mwangi, who only went for a check-up at the encouragement of her partner. Like Guyana, Mwangi traces her mental health issue to a toxic childhood.
"My parents were toxic. They did not support us. I felt very lonely. My parents suppressed my feelings and could not allow me to express myself," she says.
Mwangi recalls being very toxic during depressive episodes. "I was even toxic to myself. I did harmful things like causing pain to myself to relieve pain."
But being diagnosed eight years ago came with self-awareness, and learning her triggers helped her out of that dark place.
Related Topics