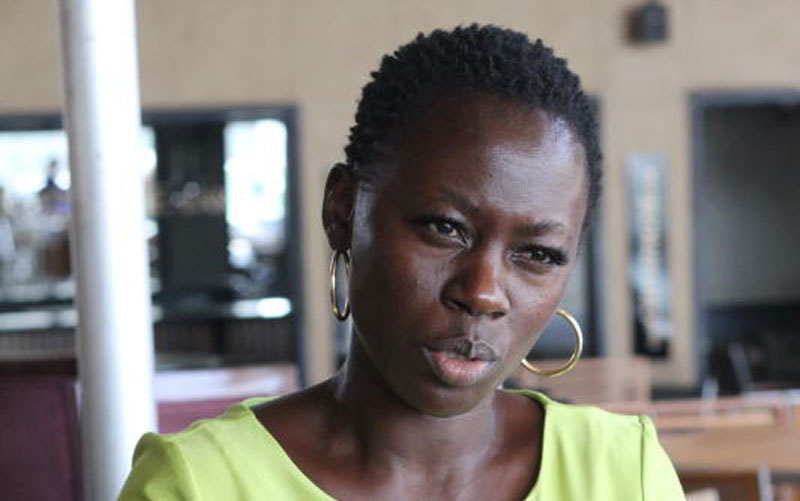 Entertainers are increasingly speaking out about their addiction to drugs and the worrying state of mental health in the industry.
Some of the artistes are urging their colleagues to come out and seek help.
Yesterday, singer Esther Akoth, popularly known as Akothee, spoke of her battle with depression.
"My dear, mental illness is getting deeper. Don't be afraid. Seek help. It doesn't matter if you are famous or not. The disease is worse than other major diseases I ever heard about. Nothing is worse than feeling stuck and lost, empty and depressed. It is an emotion with on and off panic attacks," said the musician.
She cautioned that even romantic partners could push one to the edge.
"Have a healthy mind. Don't allow anyone to clog your mind and push it to a deep rest. Depression is real."
Akothee has been in and out of hospital since 2017. The artiste revealed that toxic relationships and people psychologically and physically drained her.
And three months since his wedding with Esther Musila, award-winning gospel musician Guardian Angel is preaching about mental illnesses among celebrities.
"I had the desire to be the top artiste. By the grace of God, I got somewhere and I was still not happy. I thought getting to the top was everything but found it was nothing if I haven't impacted other people's lives. So I started asking God to help me be able to impact other people's lives," he said during the launch of a rehabilitation centre in Kitisuru.
"I have seen friends, those people who were big artistes before me and had big songs when I desired to have at least one big song... I have seen those guys going into depression because they have nothing to even pay rent."
He spoke of fellow gospel artistes who rely on alcohol to suppress their mental illnesses.
"I know of very close people… We are in this gospel trying hard but when he (gospel singers) gets home, he gets high on alcohol. Life is hard but the hype… The name is big, but life is different. Things get difficult especially for men as they don't speak out."
The singer, whose real name is Peter Omwaka, recalled how he once helped a colleague with Sh10,000, but he "looked at me and walked away. Even later he did not discover I had given him some money. That is how bad he was."
"Later, he called and told me there is a guy who gave him money. When I remember his songs, and the shows during days when we would envy him… All has gone with drugs."
Speaking at the same event, popular P-Unit singer Frasha urged celebrities undergoing depression to seek help.
The man behind the I am Frasha Foundation confessed to suffering addiction, saying he struggled with alcohol-related conditions like hypertension and gout before quitting.
"When you are famous, you get everything for free but as you grow older, reality starts to dawn on you. Being a father, being a married man and being in this industry can be challenging. These are things you never see as most hide behind social media. Most artistes, I will say this without fear of contradiction, are in depression."
He asked various industry organisations to take up the matter for the good of the entertainers.
"I'm glad to be part of this campaign and at the forefront of ending all the stigma associated with mental health."
Related Topics