Home
/
Wellness
Fitness: Try the 2021 glute challenge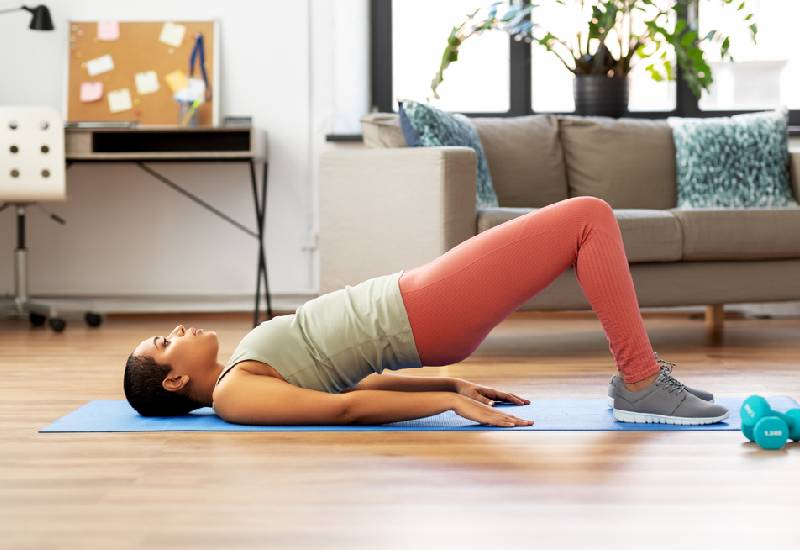 Firm glutes are not just about aesthetics. They provide solid foundation to support your knees, hips and lower back.
Make this year the year you strengthen and grow your glutes by doing this challenge.
Aim to do these exercises three times a week, doing 20 reps of each exercise for three sets.
Bench glute thrusts
Rest your upper back, across your shoulder blades, on a bench or firm stable chair. Keep your chin tucked into your chest so your gaze remains forward facing at all times.
Lower your hips then raise your pelvis toward the ceiling until you are parallel to the floor. Squeeze your glutes at the top to activate then lower down.
Keep your upper body still throughout. You can use bands around your knees for added resistance.
Kneeling rear leg raise
Get on all fours on your hands and knees, keeping your body square. Extend your left leg backwards, keeping your knee straight and toes pointed.
Keeping your torso still, raise the extended leg until parallel then lower.
Repeat in a pulsing motion for twenty counts then repeat on the other time.
Focus on squeezing and engaging your glutes throughout.
Side lunge
Start in a neutral standing position and step your left leg to the side, keeping your right firmly rooted.
Lower your torso in a squat, keeping your extended right leg straight.
Return to start and repeat on alternate sides.
Split squat
Stand with your back to a chair or step, about a metre in front.
Rest the toes of one foot on the step so you are standing in a split squat with your weight on the front leg.
Lower your back knee down and back until your front thigh is parallel to the ground then return to standing.
Repeat for 10-20 counts on each side.
Related Topics