Home
/
Living
10 tips on growing and expanding your business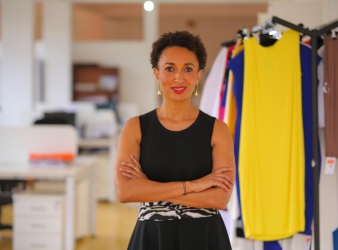 Wandia Gichuru is the co-founder, managing director and CEO of Vivo Activewear, a chain of clothing stores which in only six years of existence has become one of the most prominent and recognisable fashion brands in Kenya. The brand was named Kenyan Fashion Brand of the Year 2016 and sells in eight of the major malls in Kenya. Wandia speaks on what entrepreneurs need to know on growing and expanding their business.
1. START WHERE YOU ARE When looking for growth and expansion opportunities, it is very easy to start looking for new locations, new products, new market groups. That is where you look for growth almost instinctively, yet there is often a lot of opportunity to grow within your existing product and your existing market. Your store can be making revenues of Sh1 million a month and since you are making money, you start thinking of how to start another store. However, sometimes growth opportunity exists in the place you are in already. How do you reach Sh2 million with the same store? Sometimes we do not maximise the opportunity to grow in the market where we already are, with the product that we already have by just doing a better job. You can do this in many ways such as by marketing more aggressively, improving your service, and the experience that people have when they come to you.
2. YOUR CLIENTS ARE THE REAL V.I.PS Your client base is one of the most valuable things that you are going to have. Our client base is people who have actually purchased something from us. Those are people who if you treat them right and appreciate them, they will come back. They are also the ones who, if you disappoint, can also do a lot of damage because they have experienced you. They will talk with authority.
3. COLLECT FEEDBACK As you build your client base, understand who these people are, their demographics and preferences. Have some way of gathering information from them. Ask questions, get their feedback, especially feedback that is not positive, because that is what will tell you where you can learn and grow. Otherwise, they will still talk, but to other people, not you. We have done customer surveys, focus groups, we train our sales ladies to try and gather as much intel and information as they can, I talk to a lot of people myself, we ask a lot of questions. When we push our stuff on social media, we try to target people who already like our page.
4. UNDERSTAND YOUR VALUE PROPOSITION You get an edge over your competition in the areas where you win, where you beat them. There are other areas where you need to at least match the competition. Understanding the difference between the two is very important. That might change over time because the competitors' landscape changes over time. For example, for us today there is L.C Waikiki at Two Rivers. They were not there six months ago. Suddenly the competitive landscape looks a little bit different. You have to look at your competition with a very honest eye and ask, "Where are they beating us?" and "Where can we beat them?" Strive to really understand what brings people to you, not just making assumptions. You get an edge over your competition by understanding who you are, what your value proposition is and where you can do better than them and where you need to just be OK.
5. LOCATION, LOCATION, LOCATION Location is key, but before opening another location, consider the size of your target market. You need to be sure that you will be capturing more of that market by opening that new location. And not just making it easier for some of your existing clients. Location is not just the building - it is can also be within the building. Being on the ground floor, being very visible, being close to an entrance or where people are going to walk past, being near the anchor tenant – all those are choice areas.
6. MAINTAIN YOUR ORIGINAL STANDARDS As you grow, you want to maintain or improve your standards. Because you're growing or having to double your capacity or serve twice as many clients, you might find that with that growth your standards are dropping because you are not able to put as much attention into every single product or every single client. You have to think about what that will mean in terms of additional capacity, procedures and resources you need to put in. Procedures and processes become a lot more important when you are bigger. When you're small, you're able to be on top of everything, but as you grow you have to make sure that the same services are offered.
7. THINK ABOUT STRUCTURE AND MANAGEMENT Issues like cash-flow management and managing people become a lot more critical as you grow. When you get bigger you manage a bigger number of people, a lot more energy has to go into making sure that your team is managed well, that they understand what they are supposed to do and their performance is monitored. That brings the need to hire people to manage the other people you have hired, so you have to start to put in levels of management. You really have to think about how you design your organisation. What kind of structure will it have? Is it very hierarchical? Are you going to have many layers or are you going to have a very flat structure? What kind of culture are you going to create? A lot of work goes into people because at the end of the day your organisation is made up of people.
8. SOCIAL MEDIA IS YOUR FRIEND We do a lot of brand equity awareness through social media. When people are familiar with your brand, even if they have never bought from your shop, one day they might. You are building brand equity for the future. Social media has helped open up doors for companies that could never have reached people that way before.
9. PATIENCE PAYS BEFORE THE MONEY CAN Many business people will advise that it is good to pay yourself. I agree, but it is also unrealistic to think that you are going to be able to pay yourself a market rate right away. I started paying myself from the beginning but in very small amounts. I was paying myself a tiny percentage of our sales once all operational expenses had been covered. Over time I have been able to grow that figure to the point where I am now paid close to the market rate. It is different when you are the owner and not an employee. I continue doing the job of MD and CEO and I do want to get paid a market rate once the business can afford it.
10. LEARN TO LET GO You want to grow your business to the point that it does not need you. That requires systems and structures and empowering people to be able to make decisions without necessarily coming to you. You should not be proud of the fact that you are growing your business yet you are still the one making all the decisions. That means there is something you are not doing right. Even if it is in terms of how money is spent, who has to approve the payments, or whether you have empowered people to be able to know the best response when dealing with small crises.
Related Topics