Home
/
Health
A mother's pain in the face of childhood cancer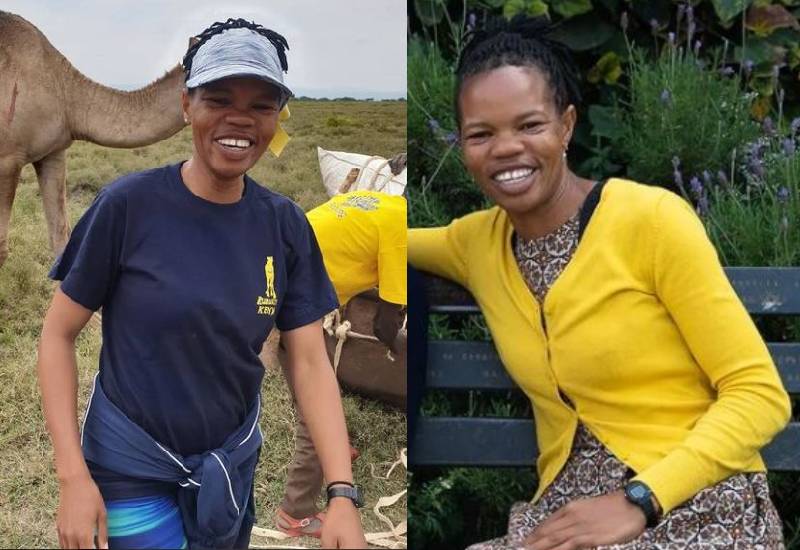 As other children run to school in the morning and play with their friends over the weekend, children with cancer have their focus forcefully shifted to fighting for survival.
In place of jumping around and basically being children, their lives mainly oscillate between being wheeled in stretchers to operating rooms and lying in hospital beds, all in a bid to beat cancer and get back their freedom.
Every year, about 400,000 children and adolescents aged between 0 and 19 years are diagnosed with cancer. In low and middle-income countries, including Kenya, only about 3 out of 10 children diagnosed with cancer are cured.
As childhood cancer rates continue to rise, a study by Mayo Clinic found that childhood cancer survivors have 30 percent lower life expectancy than the general population.
"We estimate that more than 28, 000 children died of cancer in sub-Saharan Africa in 2020," comments Dr. Jean-Marie Dangou, Noncommunicable Diseases programme co-ordinator at the WHO regional office for Africa.
In Kenya, the Ministry of Health reports that there are about 3,200 new childhood cancer cases reported in the country annually with an average of only about 30 percent survival rate.
Despite this, there are very few paediatric oncologists in Kenya with only two comprehensive childhood cancer treatments centres in the public sector – one at the Moi Teaching and Referral Hospital (MTRH) in Eldoret and the other at Kenyatta National Hospital (KNH) in Nairobi.
Esther Mwangi lost her son four years after he was diagnosed with leukemia at the age of four, spending about Sh30 million in his treatment, a journey that she says transformed her life completely.
"He loved school and had no problem with going back to school and whenever he was up for it we would do some school work. But you realize that at this point education isn't really a worry, you are fighting for life and education can only come in second," Esther narrates her son's struggle with cancer.
Unlike in adults where a lot of the cancers can be prevented by dietary or lifestyle choices, in children, these do not play a role. They are still pretty young to have had unhealthy lifestyle cancers coming up. Therefore, in children the main thrust relied upon is early detection.
Apart from retinoblastoma, eye cancer, which is mostly hereditary, most childhood cancers, such as leukemia can manifest like regular illnesses such as malaria and typhoid and this makes it difficult to identify them with any unique signs.
"For parents, if your child is not getting well from any illness despite being put on medication, make sure that they are seen by somebody who can make proper diagnosis on them and rule out illnesses like malaria that the child might be getting treatment for," advices University of Nairobi's Prof. Jessie Githanga, a clinical pathologist and haematologist–oncologist based at KNH.
"Parents also need to watch out for any abnormal growth as well as abrupt changes in the child such as convulsions that came out of nowhere, or when they suddenly struggle or cannot walk, as these could also be pointers for brain cancer," she adds.
Funds and Awareness
As a parent, Esther admits that it can get overwhelming when you have a child suffering from cancer.
"You have a sick child going through hell yet you can only do so much. You can only comfort them and sometimes they are in a great deal of pain, and they cannot eat. As they go through treatment, you have to be there for them to encourage and urge them to be stronger even though as a parent you are personally worried. As a mother, this breaks your heart," she recounts.
Dealing with all these is no mean feat and Esther couldn't help but wonder how many people were uninformed about cancer and the processes around its treatment.
When her son was diagnosed, Esther realized that so many people had no idea about childhood cancer. They would ask baffling questions and soon she found herself sharing information about cancer and how she was feeling as a parent of a child suffering from cancer.
"Considering that I was actively seeking financial assistance from the public, I felt it was my responsibility to keep them posted on what exactly was happening," Esther says. This is what marked her entry into the world of activism for childhood cancer awareness.
She not only found out that so many people did not know that children could get cancer and she had to explain it to them, but she also needed to put a face to her stories and thus resorted to telling the story of her child.
This was important, she says, because many people "viewed cancer as something that happens to other people out there," and she was like them until it [cancer] came knocking at her door.
After her son rested, she felt the need to do more and help other people going through the same challenges she did and to give them what she says they needed the most – hope. She admits that a lot of people are not able to speak about it because of the pain they go through.
Cancer treatment and survival is a case by case occurrence. Esther compares it to COVID-19 saying that you find some people pulling through while some unfortunately do not make it. At some point, she was mentoring parents of a child suffering from cancer who was going through a similar experience.
"I was not able to break the news of my son's passing to them because at that time their child was going through stem cell transplant and I was giving them encouragement and hope as that is all you have to hang on it," Esther says. "Having gone through the journey, hope is all you have most of the times. They only came to find out much later as I was still offering guidance to them months after my son had rested."
With her son's total treatment cost added to about 30 million, Esther had to rely a lot on financial assistance from well-wishers. Faraja is one of the organizations that helped manage her son's fundraisers and used some of the donations they had to support her and her son. And now through her awareness drive Esther works side by side with Faraja to help other children with cancer and their families.
"Faraja does a lot of amazing work with cancer patients and I thought it would be a good idea to work with them to raise awareness and to raise funds that would go into supporting the course."
With the high cost of cancer treatment, Esther needed all the money she could get. However, her NHIF cover could only support a fraction of the costs.
"What NHIF offers is very little compared to the financial burden of cancer treatment. The maximum amount that they give per patient per year could only cover a faction of the costs. It is also quite challenging to access the NHIF as back then I had to make countless trips to their offices to plead my case and have my request approved," she says.
Esther's challenges with NHIF are echoed by Julius Ndirangu whose daughter battled leukemia for two years at a total cost of about Sh7 million. Like Esther, he had to travel down to Nairobi from Embu to plead his case and try and have the provider cover the cost of treatment. At the end of it, he could only get a fraction of the cost.
"NHIF needs to improve their terms of coverage considering that most families can barely afford the cost of cancer treatment. After only one week of treatment, my daughter's bill was Sh700, 000. NHIF did not come in immediately and I took a loan to settle most of the cost as I embarked on pursuing NHIF," Ndirangu says.
It doesn't stop at creating awareness and funds for Esther, she also takes it upon herself to sensitize employers on the need to be supportive of their employees who have to grapple with the challenges surrounding cancer.
"I believe in the treatment journey. Despite a lot of challenges, my son came through the other end and he had been cleared by the doctors and was about to start school.
"When schools closed indefinitely because of COVID-19, he was able to now comfortably attend online lessons and connect with his friends. This helped him feel like a normal child again," she says.
Related Topics