Home
/
Health
#WorldCancerDay2021: "I am and I will" defeat cancer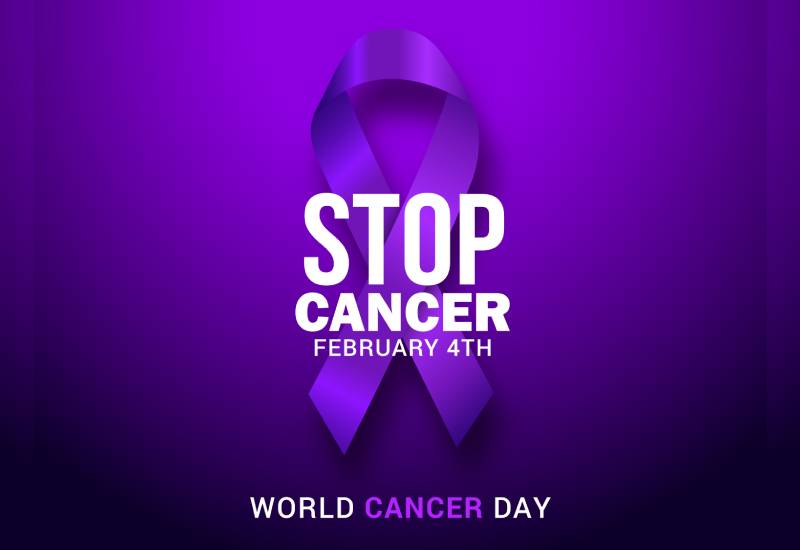 Today is World Cancer Day, a day when the international community comes together to fight the injustice of preventable suffering from cancer. The day is organized by the Union for International Cancer Control (UICC).
The aim of the World Cancer Day is to reduce the misconceptions about cancer and to help people get the right information about the disease, alongside offering a chance to make a positive impact on the lives of cancer patients.
The theme "I am and I will," which acknowledges that everybody has the capacity to address the cancer burden, not only represents an empowering call-to-action urging personal commitment but also the power of action taken now in having a positive impact on the future.
The multi-year campaign that began in 2019 urges the possibility to reduce the risks of cancer and overcome barriers so that there can be early diagnoses, treatments and palliative care services.
The World Health Organization (WHO) points out that "we can work together to improve cancer control and achieve global targets to reduce premature mortality from cancer and NCDs."
According to a report by WHO, there are 16 million cases of cancer registered annually and 1 out of 6 people lose their lives to cancer every year.
In a bid to counter these disquieting figures, the World Cancer Day seeks to spread awareness about the life-threatening disease.
Regular health checks are encouraged as early detection of cancer greatly improves the chances of eliminating it.
It is always best to consult with your physician and take advice on how to live healthily and never hesitate to seek help whenever you feel something is not right or you are in doubt.
Related Topics