Home
/
Health
Covid-19: How to manage mental health while in isolation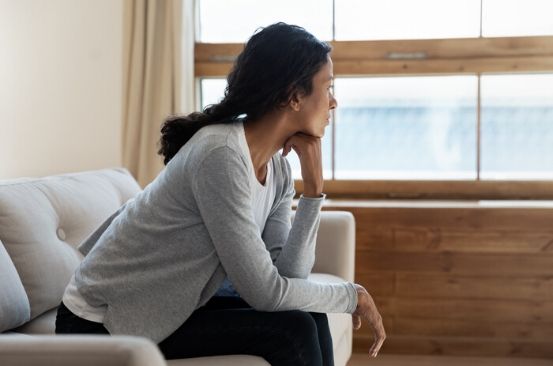 Hello world, so how are you doing so far in these Covid-19 times? No, I am actually quite serious. How are you doing? Come to think of it, when is the last time you asked someone and genuinely wanted to know their response or vice versa?
In today's world, we are always on the go. Ready to jump at the chance to conquer the tasks in front of us. But look now… Covid-19 has brought the world to a standstill, and I for one felt the whiplash.
And with the coronavirus pandemic, came a plethora of words we suddenly needed to know such as quarantine, self-isolation, ventilators and lockdown among others. With time, these words are being used interchangeably. However, the words which we seem to have been forgotten during such trying times include depression, anxiety, panic attack or in general, mental health.
It has been reported by Prof Ranran Song of Huazhong University of Science and Technology in Wuhan, China in paediatric study that among "1,784 children in Second through Sixth grade, 22.6 percent reported depression symptoms and 18.9 percent reported anxiety symptoms after a mean 33.7 per cent days at home". These values are in comparison to prior studies in estimated depression and anxiety levels being 17.2 per cent and 9.3 percent respectively.
Negative impact
Adults are not spared from this either. The Kaiser Family Foundation (KFF), an organisation focusing on national health issues in the United States, conducted a KFF Health Tracking Poll in March. It reported a mental health poll, which recorded 32 percent of people between 18 to 50 years expressed the negative impact on their mental health. And two weeks later in the same month, the numbers rose to as significant 45 per cent.
With these numbers bringing us to reality, it is quite evident that the coronavirus pandemic has been affecting many people's mental health negatively and most definitely cannot be ignored.
The term 'depression' is widely used to describe low mood. But in order for a diagnosis of depressive disorder to be made, there are a number of key features that must be present for a least two weeks. They include persistent low mood and/ or loss of interest or pleasure, in things which formerly did bring pleasure; feeling easily fatigued; reduced concentration and attention; ideas of guilt; and sleep disturbance – that is sleeping too much or having very little sleep.
Nevertheless, some people may not experience any of the symptoms mentioned, but rather, may just have a single symptom such as frequent isolation and seclusion or increased irritability. Sometimes, the person may not be aware of this but rather, their loved ones would be the ones to observe this change in behaviour. These "atypical" symptoms are usually noted more in men and children, as opposed to the low mood symptoms more common in women.
In regard to anxiety disorder, it is characterised by feelings of restlessness a great number of times in a day, fear that is so strong enough to interfere with one's daily activities. Other symptoms include agitation, excessive sweating, and frequent high heart rate when there is no underlying cause, difficulty in breathing or even trembling. It is good to note that anxiety and depression can overlap sometimes, and this can be confusing.
Now let us look at some of the ways to manage your mental health while in quarantine. One of the best ways surprisingly, is just to have a routine. An example would be waking up at a particular time daily, having designated time for work, mealtime and equally for downtime. As obvious as this sounds, having a routine for the day despite being in quarantine or being under curfew, helps us cope with change, create healthy habits, hence reduces stress levels.
Another way is to keep your energy up and steady by indulging in a form of exercise. It could be high-intensity interval training exercises, aerobics, yoga, or just playing with the children if they are around. Exercising has been documented to release endorphins, which is a feel-good hormone released in our brain, thus leaving one feeling lighter, more alert and happier.
If exercise is not your cup of tea, then relaxing activities such journaling, drawing, reading a book, listening to music or just keeping in touch with loved ones via phone calls or video chats can do the trick. Family activities – with the people you are quarantined with – such as playing board games, come highly recommended as well.
Majority of everyday 9am to 5pm jobs are now being done remotely and people are working from home. It is advisable to take frequent breaks as well as talk to colleagues about state of mind and consults on how they are dealing with the pandemic mentally.
More self-aware
The point of these home interventions is to keep oneself more self-aware, increase interaction with the loved ones around them and thus, help reduce chances of a depressive or anxiety episode which may just be around the corner. If one has already self-diagnosed one of these mental health disorders, with regards to the reoccurring symptoms relating to the impact of quarantine, then it would be right to contact your health professional either via phone call or even virtual counselling session.
A disclaimer to note, depression, along with the various mental health disorders, must be determined and diagnosed by a medical professional trained in this field.
However for now, it would be advisable to embrace the words author of A Long Walk to Water, Linda Sue Park, which states "one step at a time, one day at a time, just today, just this day to get through".
Dr Mawudor is a medical doctor
Related Topics