Home
/
Healthy Eating
What a cutting diet is and how to follow it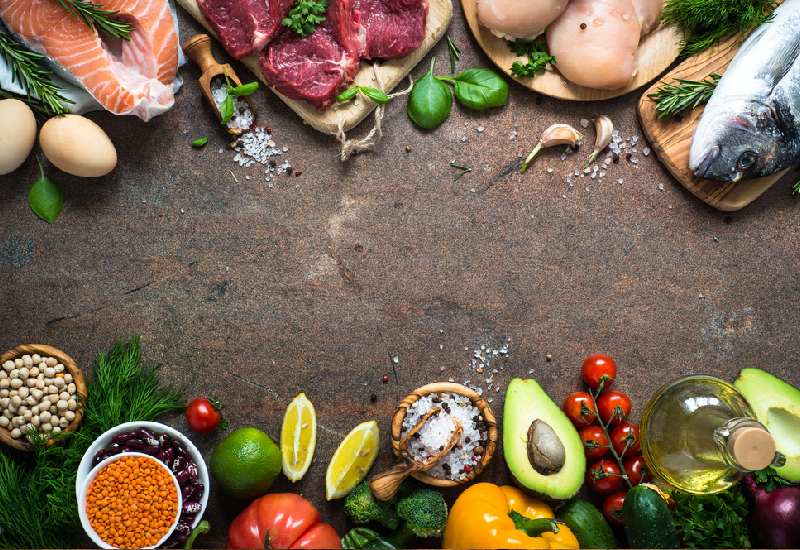 The most difficult thing about diets is giving up on your late-night takeaway and snack binges.
Why? Because you have a choice to make between leading a healthy lifestyle, or living carelessly thus putting on the pounds and predisposing your body to certain health conditions that could have otherwise been avoided.
At this point, some hard decisions and sacrifices need to be made.
To get as lean as possible without losing muscle, the cutting diet helps you to cut weight and calories bringing out vascularity and maintaining your musculature.
Your calories must come from carbs and protein while weightlifting to prevent your body from losing muscle as you start to cut calories.
To understand what it entails and how to do it, here is a breakdown of the cutting diet.
Before starting [the cutting diet], you need to calculate the amount of calories you want to cut depending on your weight, height and activity levels which determine your metabolism.
In this diet, weight loss comes about from a calorie deficit.
1.It is a short-term diet
Shredding, as it is also known as, is not a long-term diet and typically lasts two to four months with the shortest duration running for about four weeks.
2.Get it right
The cutting diet is not just about reducing calories but rather where they are coming from and how much of it you are consuming to allow your body to burn them.
You must get the calculations right depending on your own body. If you have a larger calorie deficit you could lose weight too fast risking muscle loss.
Although dietary recommendations vary from person to person, you should keep your fat intake between 15-30% of your total calories; 2.3-3.1% grams per kg of weight when it comes to proteins, and 55-60% of total calories should be from your carbohydrates.
3.Timing
If you're really serious about losing weight and achieving your body goals you must space your protein intake at three to four hours throughout the day and two hours after working out.
The protein amount will vary after exercise depending on food potions and the time you ate before hitting the gym.
The International Society of Sports Nutrition also recommends eating proteins and carbs before, or after exercise. Both ways works too.
4.No cheat days
The cutting diet calls for strict compliance on a tight schedule that leaves no room for cheating. If you want to indulge and have refeeding days, you must factor that in beforehand.
This disruption of unhealthy eating may cause havoc on your body goals.
5.Hydration
You're only allowed to drink water, green tea, and if you really can't function without your morning coffee, one cup is sufficient.
Water is what you should prioritize as it is calorie free. You should also avoid drinks that contain artificial sweeteners and other chemicals that may detract from your cut.
6.Exercise
Due to the low calorie foods you are eating, your body will begin to lose body fat. Adding cardio to your work out will increase the rate at which the calories burn dropping the body fat even faster.
You will notice a healthy rate of weight loss gradually. But when not done correctly, you could crush your metabolism, lose lean muscle mass or gain rebound weight.
Related Topics