Home
/
Food
Ingredient of the week: Cantaloupe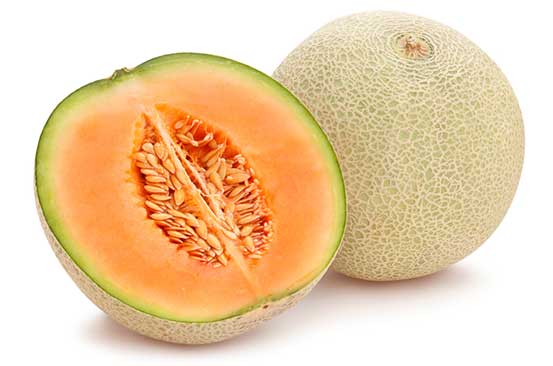 Named after its famous place of where it is grown, the town of Cantaloupe in Rome, its origin is not very certain but it's claimed that it may have originated from Central Asia or Africa. The fruit, which comes from a breed of melons, has a thick, rough skin with orange flesh and a sweet taste. They are grown in areas that have high temperatures, sunshine and warm soil.
Cantaloupe is very filling and nutritious. It contains lots of vitamins like Vitamin A, B3, B6 and K, and minerals like potassium, folate and magnesium. These nutrients provide the body with immunity, anti-inflammatory and antioxidant support.
Cantaloupe sorbet recipe: Bring water and sugar to a boil in a cooking pot, lower heat and simmer until it thickens. Set aside to cool at room temperature. Puree cubed cantaloupe and set aside in a bowl. Add the syrup to desired sweetness. Cover and chill the mixture in the fridge for an hour and thereafter, freeze it in an ice cream maker. Serve when done.
Related Topics