Home
/
Food
Kitchen gadget: Sparkling water maker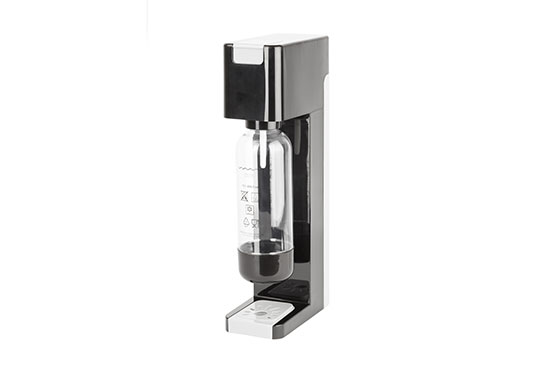 Once in a while, I like to drink soda water so I did some research on how to make my own. What I found was way better than I expected; a sparkling/carbonated water maker. Now I make my own with different flavours like lemon, orange, mango and mixed fruit.
The sparkling water maker comes as a kit; the sparkling water maker (machine), a CO2 (carbon dioxide) cylinder and a reusable carbonating bottle. To use it, set up the cylinder into the maker following the instruction manual, then pour regular drinking water into the reusable bottle. Again, following the instruction manual, place the bottle into the holder. Snap it shut then push the button at the top of the maker several times (depending on how fizzy you would like it) to infuse water with CO2. There should be rapid air blast indicating the water is being infused completely. Once that is done, you can add flavour to your sparkling water.
This gadget needs no power to work, is easy to clean and the final product is inexpensive. The CO2 cylinder can give you about 50 litres of sparkling water before it runs out. You can buy it without the whole kit.
Related Topics