Home
/
Food
Kitchen gadget: Chapati pan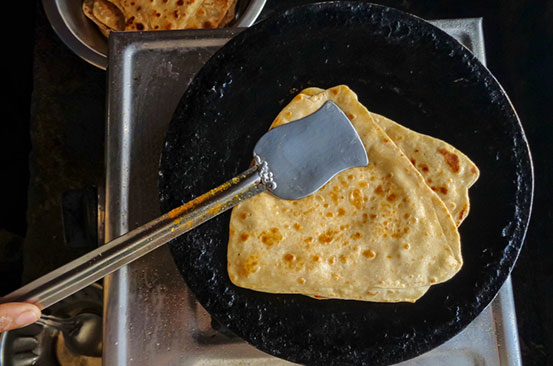 I have always believed that cooking chapati , or chapo as it is popularly known, is an art and skill that requires the right tools. A key tool for chapati success - of course after getting the ingredients and kneading process right – is the pan you use to cook it.
A good pan is made of steel and not cast iron. Cast iron, once hot, retains heat whereas steel heats fast and cools just as fast. It should also be perfectly round, thick and durable. The pan should be flat for ease of sliding and twisting the chapati when cooking it.
The jua kali chapati pans in the market have a ring for a handle that is not heat proof. If you know where to look, you might be lucky to find one with a wooden handle.
Related Topics