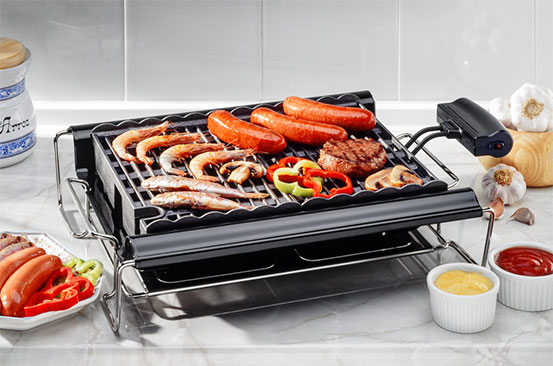 If you like nyama choma but don't enjoy the intricacies of preparing a grill -- hands soiled with charcoal and plumes of black smoke -- this grill needs to go on your wishlist.
I love my nyama choma so much that our new normal has not stopped me from eating it just like I did before curfews and lockdowns. My partner whisked out from the archives an indoor electric grill we had bought and only used a handful of times (blame it on the nyama choma joints).
Despite having an outdoor grill, I love the indoor grill for its convenience and ease while using it. It cooks in half the time of a charcoal grill, is smokeless, comes with detachable plates (grooved and flat) making them easy to clean.
The one downside to the indoor grill is the size of meat one can grill on it. Goat legs or arms cannot be grilled on it. Meat cuts like steaks, chicken, fish, pork cuts are best for this kind of grill.