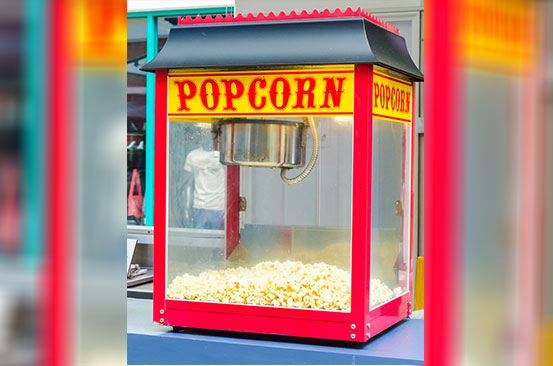 We have Charles Cretors to thank for this device. He invented the machine that changed snacking for the whole world.
The popcorn maker or machine comes in various makes, models, shapes and sizes. Classic popcorn makers can be found especially in movie theatres, malls or at events. Most vendors in Kenya have modified popcorn makers, thanks to the jua kali industry. If you enjoy making popcorn at home though, you might want something a little smaller and prettier to look at.
Enter the home popcorn maker, which also has the option of using oil or just air to pop the corn kernels. It also has a measuring cup to ensure the right amount of seeds are popped. Most home popcorn machines are designed to make plain popcorn but you can flavour it separately to your desire.