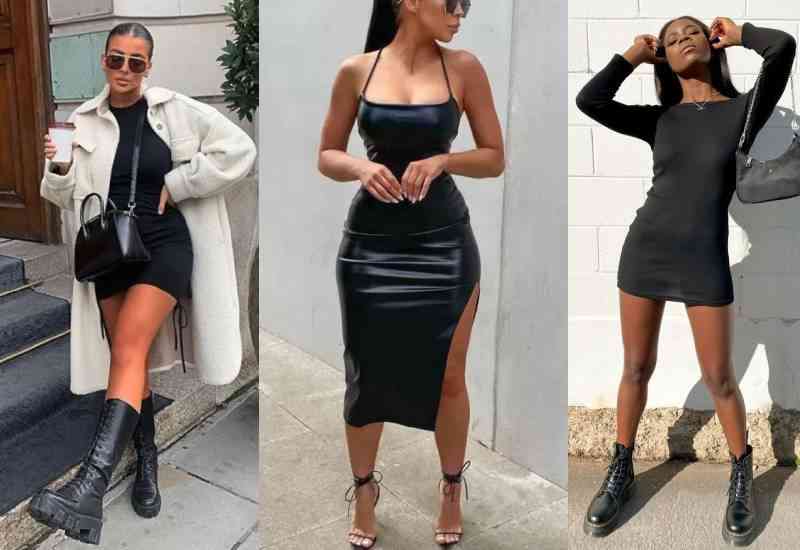 There are many fashion basics that women are always advised to have in their closets. From standard black or nude heels to at least one black leather jacket, certain wardrobe essentials need to be in your closet.
Of all the must-haves, there is one you cannot do without. The infamous, little black dress.
Why? This is why:
It is versatile
The little black dress is a powerhouse all by itself. It can be worn for different occasions like dinner, to work, or a funeral, the list is endless. If you've had a busy day at work and you have a small gathering with your friends later, your whole outfit changes when you swap your work heels for fancy gladiators and replace your blazer with a leather jacket.
It's hard to find an outfit that you can use in so many different ways so the LBD really comes in handy. The best part about it is that they are so easy to accessorize so you don't even need to do too much. It looks good in different colours so you are free to play around with belts, scarves, necklaces, bags and other accessories. What you do with it is entirely up to you.
It's an emergency wardrobe essential
Another reason why we love the LBD so much is the fact that it can save you when you have nothing to wear. And let's be honest, as women we never have anything to wear despite having clothes overflowing from our closet. There are many times when we have unexpected occasions and nothing to wear. You might be called for a sudden party at work or some random occasion that you haven't had time to properly plan for. You might even be required to attend a certain meeting that's not too formal or too casual either. If you have the black dress in your closet, you're lucky. You can quickly accessorize it and instantly be ready for your occasion.
It flatters everyone
We all have different preferences. When it comes to the black dress, however, you're less likely to find someone who doesn't like them at all because they look good on everyone. Furthermore, it's still essential for women of all ages. When you reach a certain age, you might start avoiding some colours and prints but with the LBD, you can never go wrong. If you are curvy, it looks great too because black complements your curves. If you are petite, it's also very flattering. This goes to show that it is suitable for every woman.
It's a classic piece
The little black dress is a timeless outfit. Other styles and designs come and go but the LBD remains. It has been recognized from the 1800s, 1900s and all the way to current times. We owe it to one great designer who transformed it from the standard mourning dress to a fashion statement. Coco Chanel managed to bring out the versatility of the LBD into a wardrobe staple. Today, the dress comes in diverse designs and silhouettes to fit every woman's needs.
Related Topics