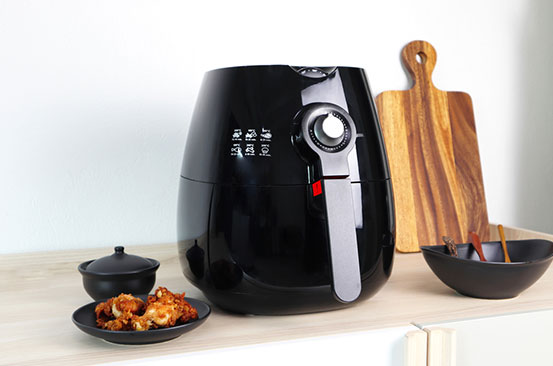 We're all trying to eat healthier these days. But this doesn't mean that we want to sacrifice flavourful food for bland, unexciting meals. With its ability to cook popularly deep-fried or oven-baked foods in a healthier manner while still maintaining their flavour, it's no wonder air fryers have become increasingly popular.
You can use an air fryer to cook most foods that you put in the oven or deep fryer; think chicken, fish, meat, French fries, roasted vegetables, etc.
Like a deep fryer, it sits on the counter-top meaning that it doesn't take up too much room in your kitchen. However, unlike a deep fryer, or oven for that matter, you need little to no oil when you cook with an air fryer. But if you want to make your food crispy and improve its flavour, you can coat the food with a little oil or use a cooking spray.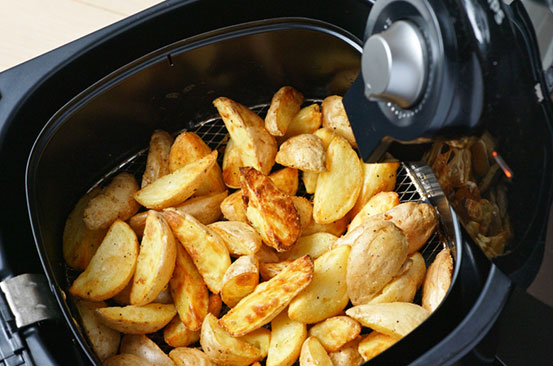 Aside from using very little oil, an air fryer doesn't need to be preheated. This will save you on prep time and make cooking faster. Because you use little oil, cleaning up will be easy. However, ensure that you clean all the vents so that air can circulate properly.
How it works
Food is placed in the basket and into the air fryer. When you turn it on, the heating element in the air fryer heats the air producing dry heat. The fan moves the heated air around the food and as the heat penetrates the food, it yields food that has a crispy texture on the outside while remaining juicy on the inside.
If you're looking to continue making the same foods that you'd make in a deep fryer or oven in a healthier, stress-free and faster way, try an air fryer.
READ MORE