Kitchen gadget: Chocolate/candy melting pot
Food By
Wambui Kuria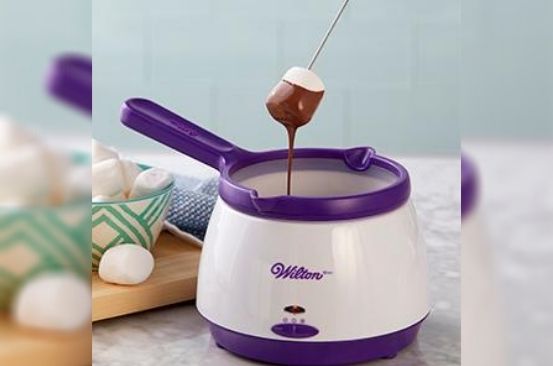 I enjoy strawberries and banana slices dipped in chocolate and I occasionally drizzle my fruit with melted white chocolate.
Until a few weeks ago, I used my microwave to melt my chocolate...that's until I discovered this melting pot.
The convenience of a melting pot is amazing. It is electric with a plastic outer body and has two temperature settings – warm and heating. It also has a measuring cup, two silicone cup-sized inner ingredient holders (where you put your chocolate or candy before melting it) and two pouring spouts on both sides of the silicon container for easy pouring.
It takes about ten minutes or so to melt two cups of chocolate while stirring constantly. This helps your chocolate to come out smooth and not lumpy. Once melted, set the temperature to warm and dip your fruit, cookies or cakes, or pour into moulds and refrigerate.