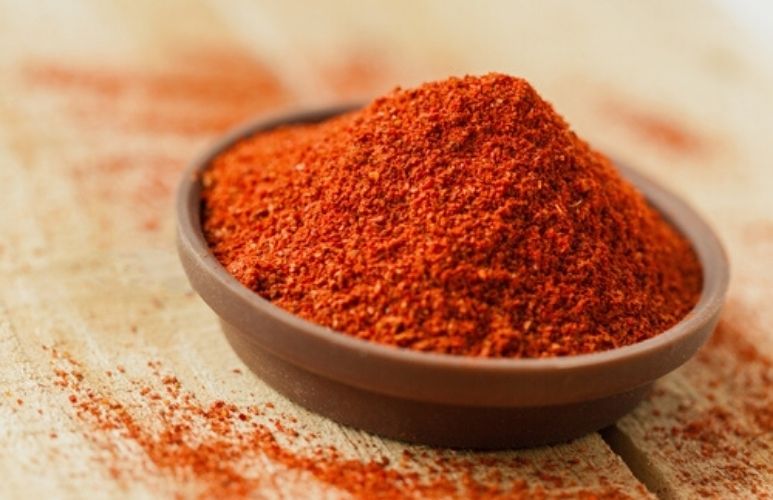 Paprika can either be sweet or hot to taste. It is used principally to season, flavour and add colour to rice, stew, sausages, eggs, sauces and vegetables. It is best added toward the end of cooking for best flavour and colour.
There are three different types of paprika and each should be used at the right time for the right effect. Hot paprika, is a Hungarian variety that is pretty hot. Sweet paprika is what is most common and popular and is used mostly as food colour or garnish and the final smoked paprika is good for lentils and cereals.
A little paprika can help with indigestion and to improve cardiovascular health and circulation. It is anti-inflammatory and anti-bacterial and contains vitamins A, E, K and C. Studies have shown intake of spicy foods reduce one's salt intake, making paprika a candidate for lowering blood pressure.
It is not recommended to take paprika directly. Add it to your food while cooking or as a garnish.
Paprika is best stored in a cool dry place for up to six months after opening. It is available in most, if not all, supermarkets in the country at Sh50 for 50g to Sh400 for a kilo.
?
READ MORE