The Mirror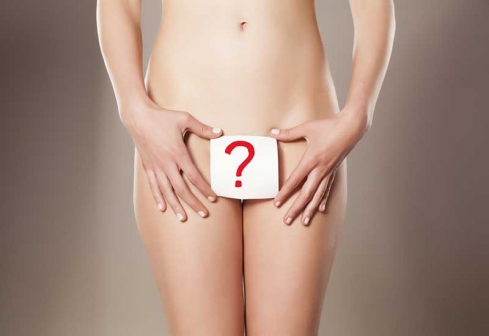 ALSO READ: What is hysterectomy and why is it done?
Over 21,000 women in the UK are diagnosed with a gynaecological cancer each year – but do you know what this actually is? "Worryingly, one in seven women can't name a single type of this kind of cancer, let alone realise there are five of them," says Athena Lamnisos, chief executive of cancer charity The Eve Appeal. "And many women are embarrassed, which might stop them going to the doctor," she adds. However, once you know what to look for, early detection can save lives.
Here's what you need to know…
The womb
"Cancer of the womb (also known as uterine cancer) is the most common of these cancers,' explains specialist nurse Tracie Miles, "but it's curable if caught early." The risk for this increases in your early 70s. Excess oestrogen is one cause – and because fat carries more of this, being overweight is also a risk.
The signs
"The most significant is an unexplained vaginal bleed between periods (if you're still having them), or a postmenopausal bleed (PMB)," explains Tracie. Make an appointment with your GP, who'll refer you for a trans-vaginal scan, which can measure the thickness of the womb lining to see if it's cancerous.
Treatment
ALSO READ: I have painful periods, could it be endometriosis?
If caught in time, you'll need a hysterectomy, otherwise you may also need radiotherapy and possibly chemotherapy.
The cervix
Most issues are picked up at your smear test*. "Screenings look for abnormal, pre-cancerous cells," explains Tracie. Over 90% of cervical cancers are caused by the Human Papilloma Virus (HPV). Eighty per cent of us will come into contact with it if we're sexually active.
Signs
Again, unexpected bleeding is an important sign, particularly if it occurs after intercourse. Other symptoms include:
? Pain during intercourse.
? Unusual vaginal discharge.
ALSO READ: Celebrities who have opened up about endometriosis
? Lower back pain.
Treatment
A colposcopy examines the cervix, and a small tissue sample may be removed for testing. If caught early, the affected skin can be removed. If not, you could need surgery, or a combination of chemo and radiotherapy. *Women aged 25-40 should have a smear test every three years, women aged 50-64 should have one every five.
The ovaries
Ovarian cancer used to be called the 'Silent Killer' because the symptoms were hard to detect. It's the second most common gynaecological cancer, and women aged 55 and over are believed to be more at risk, as well as those who carry the BRCA gene.
The signs
These symptoms will typically last persistently for three weeks or more:
? Feeling full or bloated.
? A thicker waistline.
? A change of bowel habits.
? Feeling breathless.
Your GP will do a blood test, looking for a particular enzyme produced when the peritoneal cavity is inflamed. Then you'll be referred for an ultrasound to examine the ovaries, possibly leading to a biopsy.
Treatment
If the biopsy reveals cancer, treatment will usually involve surgery, followed by several cycles of chemotherapy.
The vulva
"This is a cancer affecting the skin of the area outside the vagina," says Tracie, "but many women aren't sure what to look for. Everyone is different, so it pays to be familiar with the area, so you know if something looks unusual."
The signs
These could include:
? Skin flakiness.
? A sore, lumpy or raised area.
? A change in colour.
"The majority of these could well be benign issues, such as thrush, but if left untreated or unexamined it could result in cancer getting into your lymph system."
Treatment
As it's a skin cancer, this would be treated via surgery or radiotherapy.
The vagina
Vaginal cancer is the rarest of all gynaecological cancers (only around 260 cases a year), and it's very difficult to detect due to its location.
The signs
"Any unusual discharge is something to be aware of," says Tracie, "as well as lumps or bumps inside the vagina itself. If you or your partner notice anything, see your GP."
Treatment
Similarly to vulval cancer, treatment would involve surgery or radiotherapy.