Wambui Kuria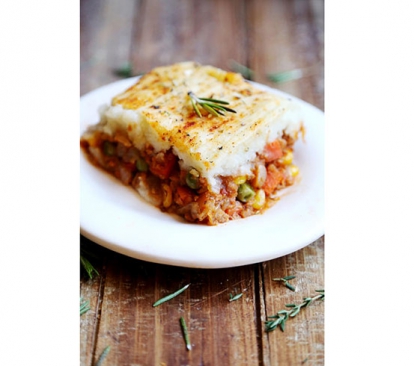 Traditionally the British used lamb or mutton to make this dish. Here in Kenya we eat a lot more minced beef. I love this dish as it is a three-in- one with starch, protein and vegetables... a favourite in my house.
ALSO READ: #Easyrecipe: Sweet potatoes, wet fried beef and beans
Serves 4/5
Prep Time: 15mins
Cook Time: 50mins
Ready In: 1hr 5mins
Ingredients:
Ø 1kg white potatoes, peeled,, washed and boiled
Ø 15g butter
Ø 2 cloves garlic, minced
Ø 1 onion, chopped
Ø 2 cups mixed vegetables, peas, carrots, sweet corn, diced and pre- boiled
Ø 800g minced meat
Ø 1 teaspoon Worcestershire sauce
Ø Salt and pepper to taste
Directions:
Place the peeled potatoes in a deep cooking pot and cover with cold water, add a teaspoon of salt. Bring to a boil, then down to a simmer and cook until tender.
As the potatoes are cooking, in a deep cooking pan, over low heat, melt half the butter, add the chopped onion, cook until tender, add the minced garlic, let cook for 1 min. Add the diced vegetables, cook for 5-10mins. Add the minced meat, salt and pepper to taste and the Worcestershire sauce and allow to cook until cooked through (stirring continually so as not to be lumpy). Add meat broth so that the meat doesn't dry out.
ALSO READ: Egg sandwich breakfast hack goes viral and people can't wait to try it
By the time you're done with the minced meat, the potatoes should ready for mashing. Drain the water, add the remaining butter to the potatoes and mash with a fork or potato masher.
Preheat your oven to 400F/200C or gas mark 6.
In a baking dish, layer the meat sauce then spread the mashed potatoes on top. Rough up the potato top with a fork.
Place into the oven and bake for about 30 mins or until browned and bubbly.
Once baked, remove and let sit for 5 mins then serve.
Note: Sprinkle some cheddar cheese on top before baking if you so wish.
ALSO READ: Three ways to make French toast