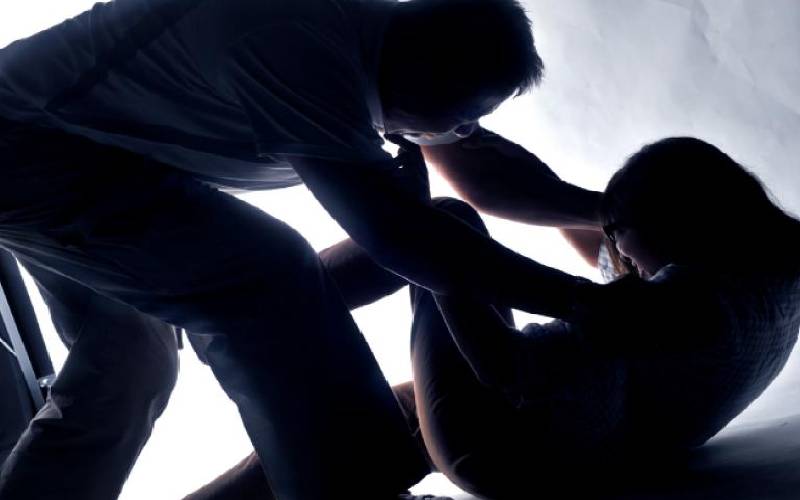 As the Ministry of Education is scratching its head in an attempt to get students back to school, some university girls are reluctant to go back to campus fearing sexual harassment by people well known to them.
The harassment often ranges from unwanted explicit messages and sexual advances, catcalling and forced sex. Sadly, most of these go unreported — and the perpetrators are never punished.
Young women, most of them in their first year in the university, are left nursing deep wounds that could last a lifetime.
According to psychological counsellor Esther Mentor, sexual assault in campuses mostly happens among students who know each other including friends or even lovers.
In Kenya, such victims rarely report sexual assault cases due to stigma, besides having been socially close to the perpetrators. Indeed, the offices of the dean of students in the majority of Kenyan universities hardly ever receive rape reports.
Agnes, a victim of sexual assault, agreed to speak to The Nairobian on condition that we conceal her identity.
"I still remember that day vividly. A male student invited me to his hostel room for dinner. I stayed until late — and before I knew it, it was already deep in the night. I couldn't go back to my room, so, I slept on his bed as he stretched himself on the couch," Agnes narrates.
"Moments later, he crept onto the bed, began touching my body. I had no intention of sleeping with him. I told him off – and he went back to sleep. I slept but woke up later that night to find him on top of me. I tried fighting him off, but he was too strong. He had his way with me," says Agnes who is yet to heal from the trauma despite sharing her ordeal with a close female friend.
"The incident stuck and keeps following me like a shadow. I have had to accept it and find a way to live with it," says Agnes.
Another university student, Joan, says she has been sexually harassed so many times she cannot count in one hand.
"Sometimes men will grab your hand, stroke your boobs or fondle you without your consent," says Joan.
"A lot of sexual harassment occurs in hostel parties, hosted by men. Many girls get raped in drunken state. Some don't even know they have been sexually assaulted because they are too drunk to even remember their name," adds Joan.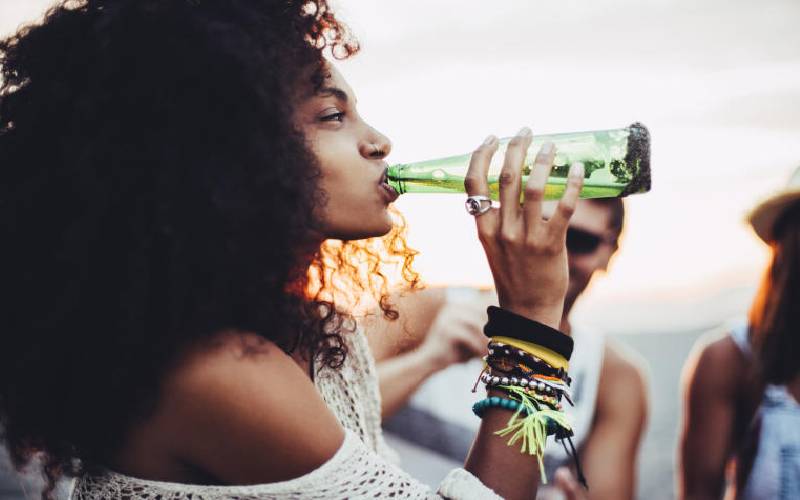 On her part, Beatrice, who has since left campus, says she saw campus boys drug naive girls, then take advantage of them.
"It was a common thing in campus; like a competition of sort among the boys. They would invite girls into their hostels and give them spiked snacks to eat. They would then have their way with them. The girls would be too intoxicated to notice anything," says Beatrice.
"I know for instance, that hundreds of new girls were raped during "fresher bashes" after being drugged," adds Beatrice.
In 2017 January, 20-year-old Abigael Wachira jumped from a moving vehicle and injured her head as she tried to escape from a man. The man had allegedly agreed to drop Abigael and her friend at the hostel after taking them out, but then changed his mind and drove off towards the opposite direction. The 11:30pm incident left Abigael in a comma.
A year earlier in 2016, a lecturer from a local university was accused of raping a student after offering her lift. The woman later dropped the charges.
Perpetrators of sexual assaults range from students, university staff and community members. Most of the rape occurs in relationships. Such aggression can be blamed on drugs and substance abuse, naivety and materialism among female students.
But just what would prompt a victim to keep mum about their rape ordeal in campus?
Most cases, according to sociology professor, Halimu Shauri, go unreported due to several reasons such as culture. We are traditional people, and sexual matters are a taboo. Therefore coming out to report rape may not be the best action for most girls.
There are girls who drop cases after reconciling with the culprits, others on the assumption that they are adults and therefore as victims cannot blame anyone for 'agreeing' to have sex. Many others are never sure whether they were actually raped given it happened when they were drunk or drugged.
Although there are no clear statistics about date rape in Kenya, a study in the US revealed that date rape was common among students aged between 16 and 24, and that 74 per cent of attackers and 55 per cent of victims were drinking alcohol before the date rapes, with the majority of victims being female college students.
But who is to blame for the rising case of rape in campuses?
According to Prof Shauri, there are a number of factors to blame for the rising numbers.
"Some girls have needs that cannot be fulfilled by parents, hence find themselves depending on men who end up abusing them. Others happen due to peer pressure, poverty, lack of knowledge and being in abusive relationships," says Prof Shauri.
Adding: "Many of these girls do not access justice because of poverty and ignorance. Most of them join campus at quite a young age, and are very naïve with regard to their own bodies, rights and access to justice."
On her part, Counselor Esther Mentor thinks it is not just about the victim, but about the perpetrator who might have been assaulted before in their lives, which makes it easy for them to assault someone else as well.
Related Topics