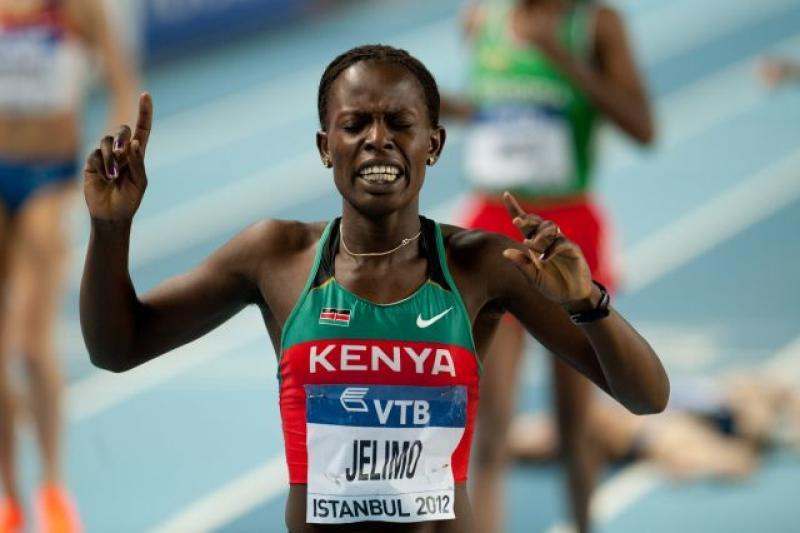 They came, conquered and disappeared in a flash.
Like Lake Maracaibo in Venezuela – which was entered into the Guinness Book of World Records for its "highest concentration of lightning" each year – some Kenyan athletics stars hit the world stage in track and road running and faded away like lightning.
From 2008 Olympic 800m champion and IAAF Gold League jackpot winner Pamela Jelimo, former world marathon record holder Dennis Kimetto, former Boston and New York marathons winner Geoffrey Mutai to former Africa 1500m champion Haroun 'Land Cruiser' Keitany, these record-breaking machines left the athletics world in awe.
They share a cocktail of fairytales – theirs are from grass to grace stories, and then there are the occasional grass to grace to grass again.
Jelimo's impressive performances in the 2008 season left the sporting world pondering what went wrong.
At just 18 and in only her first season on the international circuit, Jelimo won the 2008 IAAF Golden League Sh67 million ($1 million) jackpot and became the first Kenyan woman to win an Olympic gold medal, setting five World Junior records and four African senior records on her way to making history.
In four months, Jelimo went from unknown athlete to Olympic champion.
By the end of the season, with the Golden League jackpot to back up her Olympic title, the then 18-year-old Jelimo from a family of modest existence was heading for a life transformed. From having a road in Kapsabet named after her, to an audience with former President Mwai Kibaki, Jelimo was no doubt an instant celebrity.
By and by, her athletics form and fame started to vanish steadily and, within 12 months, it was no more.
Hers is the classic story of one-hit wonders that have lit the world stage in athletics -- one moment you see them, the next you don't.
That's the sad reality some Kenyan stars undergo after staging a brilliant show.
Mole trapper
Kimetto was a marathon record holder, much in the same mould as current sensation Eliud Kipchoge, the first man to run a marathon under two hours. Kimetto, who rose from trapping moles in Kamwosor village in Keiyo South to global fame, stunned the world when he ran a jaw-dropping 2:02.57 time in the 2014 Berlin marathon, becoming the first man to run a sub-2:03 in the 42km run.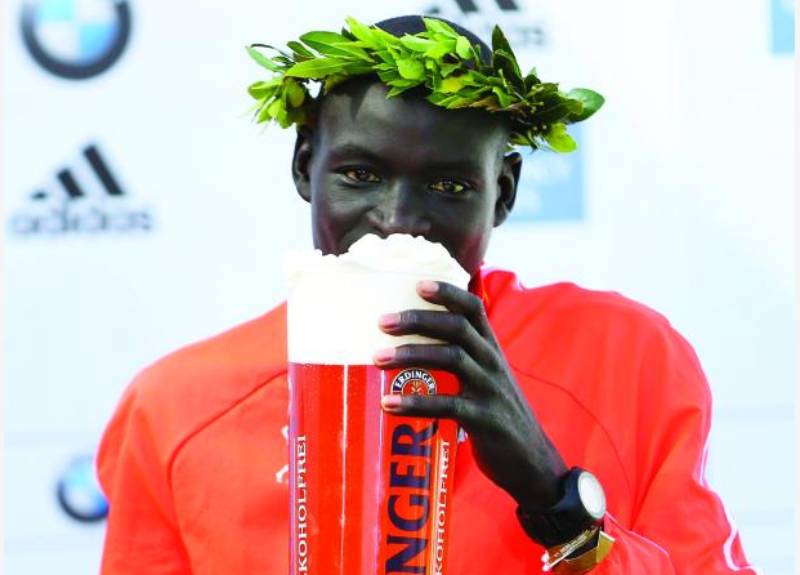 Not bad for a man who picked up athletics after setting traps to flush out moles in people's farms in his rural home to earn a living.
He charged a fee for every mole he trapped. His villagemates never expected that he could one day set a world marathon record.
Another one who rose from obscurity to rule the world under his feet was Kimetto's mentor Mutai, who posted a course record of 2:03.02 at the 2011 Boston Marathon.
Born of peasant farmers in Mumberes village in Baringo County, Mutai's family could hardly afford sugar. Growing up, breakfast at Mutai's home consisted of sugarless tea and porridge, a situation that encouraged him to train harder and run faster to earn money.
After Form Four, Mutai secured a contract at the then Kenya Power and Lighting Company (now Kenya Power) as a general worker in Nakuru.
But after one year, he was laid off.
"I used the little savings I made from Kenya Power and went to the Kiptenden Athletics Club in Kericho," he told The Saturday Standard.
From there, the streets of major world cities became his stomping grounds -- he made it big in the marathon but vanished almost in the same manner he appeared.
Moses Mosop, the 2011 Chicago Marathon winner, was a cobbler at the Kamasia trading centre in Elgeyo Marakwet.
After Form Four and with poverty a hindrance to his unbridled love for athletics, Mosop decided to repair shoes to get money to buy running gear and raise matatu fare to attend athletics competitions. And luck came his way, posting good shows in big city marathons before fading away.
His fairy tale is a carbon copy of Micah Kogo's storyline. He has also come a long way.
In 2003, Kogo who operated a butchery at Burnt Forest trading centre on the Uganda highway made a meteoric rise by breaking the world 10km record and managing a runner-up finish in his debut in Boston Marathon.
Hardships
Kogo, who also endured numerous hardships after completing his secondary school education won several races. He has not featured much since then.
Moses Kiptanui, three-time world 3000m steeplechase champion and the first man to run the race in under eight minutes, said there are diverse reasons why athletes like Jelimo shot to the top and disappeared within a short time.
"I am not sure but it needs a lot of research. What I know is that age matters. For an athlete to step up to a marathon must be over 20 years old. Again, the way an athlete gets exposed to training matters a lot. What kind of training the athlete undergoes and how he pushes himself. Many athletes burn out," he said.
Then there is the issue of lifestyle.
"Athletes demand a high level of discipline and mental strength," said Kiptanui.
Bro Colm O' Connell, who has been coaching Kenyan athletes at St Patrick's High School Iten since 1976, concurs with Kiptanui.
"Athletes make huge sacrifices in terms of discipline and commitment to reach the top level. In most cases, few of them manage it well. Successful athletes take the sport with passion. A majority want to make money, accumulate wealth and lose motivation. That's why they cannot be consistent," O' Connel said.
"Some athletes are pushed very hard in training while at the youth and junior level. And rising to the highest level is demanding, especially under difficult conditions. So, they burnt out early," said Colm.
Leah Malot, the 1987 All Africa Games 10,000m champion and a nominated MCA in Uasin Gishu, said such athletes face challenges that range from marital issues to failure to handle the fame that comes with glory.
"Apart from injuries, some of our women athletes undergo serious marital problems. Their spouses may not allow them to give attention to athletics. So, they find it difficult multi-tasking athletics and family matters," she said.
"Others have ended their careers due to family conflict. It is not easy," said Malot, whose athletics career spanned 32 years – from 1985 to 2013.
Most high achieving athletes, she said, come from humble backgrounds and handling the fame and huge money always trouble them.
"Once an athlete makes good money, several business plans cross their minds. You will see an athlete devoting much of the time in the farm or constructing apartments in town instead of training. That is how they dip in form and disappear," said Malot, who retired from athletics and opted to pursue a degree in Business Management at Moi University.
Former world marathon record holder Patrick Makau, three-time Amsterdam Marathon winner Wilson Chebet, former Africa 1500m champion Haroun 'Land cruiser' Keitany, former world half marathon winner Wilson Kiprop and 2006 Commonwealth Games 800m champion Alex Kipchirchir also shone for a short time.
Other one-hit wonders are 1993 world 800m champion Paul Ruto and 1998 Commonwealth Games 800m champion Japhet Kimutai.
COMING TOMORROW: Football stars who faded as soon as they shone
Related Topics