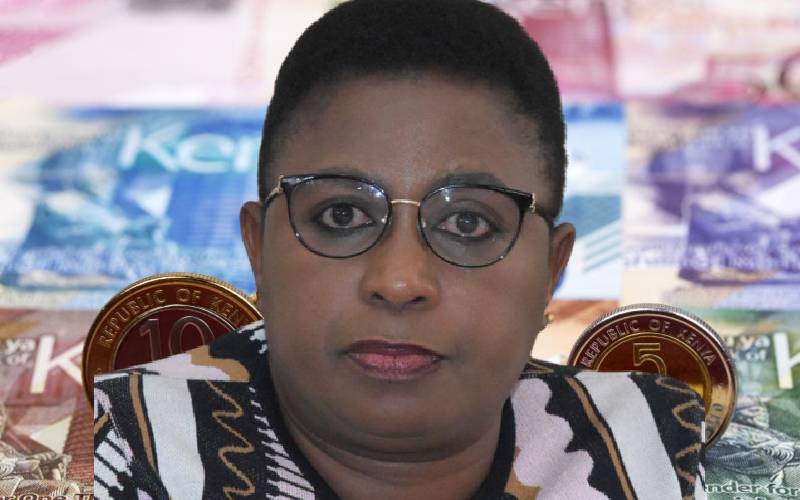 Tens of thousands of civil servants, including employees at various State agencies, will go without their due salaries for this month for an unknown period.
This is after the government revealed it is experiencing a major technical hitch affecting the processing of State payrolls. The Ministry of Public Service yesterday said the ongoing upgrade to a new payment system for government salaries which seeks to boost the management of government payrolls that have in the past been marred by ghost workers had encountered hitches.
The digital based platform dubbed the Unified Human Resource (UHR) system also seems to avoid double payment of workers at the two levels of governments and eliminate loopholes for corruption.
"This is to inform you all that there has been a delay in processing of salaries for the month of July 2023, due to the logistic challenges occasioned by the migration of the old manual Integrated Payroll and Personnel Database (IPPD) system to the New Online Unified Human Resource (UHR) system," said a memo announcing the expected salary delays to government staff seen by The Standard.
The announcement comes as a shocker for thousands of civil servants and their families amid the raging cost of living crisis which has set up millions of Kenyans for distress.
Civil servants and unions who spoke to The Standard said they are monitoring the expected delay and threatened to down their tools from next week if it is not addressed speedily.
Workers who spoke on condition of anonymity said the delays come at a bad time when Kenyans are having to dig deeper into their pockets to purchase basic commodities as inflation remains stubborn amid high food and fuel prices.
Financial institutions including commercial banks, microfinance institutions and Savings and Credit Co-operative Societies (Saccos) also raised jitters over the inability of tens of thousands of civil servants to meet their loan obligations due to the expected delayed salaries.
This is the second time State workers will be facing salary delays this year after another one in April. The government however linked the unprecedented salary delays for civil servants at both the national and county levels to an acute cash crunch.
The cash-strapped government at the time explained it had been forced to prioritise other crucial State expenditures like honouring debt obligations over salaries.
The financial institutions said yesterday they fear the thousands of public sector workers could default on their monthly loan obligations arising from the latest delay, leading to a risk of an increase in bad loans for lenders with outstanding loans.
Check-off personal loans to key institutional employees including teachers, security agencies and other State corporations who borrow against the strength of their pay slips are perceived to be less risky and have been popular with banks and Saccos.
We fear Kenya is collapsing, Opiyo Wandayi says as salary delays rock government
Civil servants also have access to personal loans, auto loans, mortgages and other types of financial products.
Tame graft
Migration to the UHR system is part of commitments that the National Treasury made to the International Monetary Fund (IMF) in a bid to tame graft in the payment of workers at the national and county levels.
The Salaries and Remuneration Commission (SRC) said earlier that a unified system will help track national and county government entities that pay salaries and other benefits outside the prescribed caps.
Under the system, every public servant will be assigned a permanent unique identification number. The unified system links workers to various databases such as the National Registration, Kenya Revenue Authority, and Integrated Financial Management Information System (Ifmis).
This system seeks to transform the management of government employees' payroll, boost efficiency and enhance accountability in the public service. "The roll out of the UHR will be carried out in phases. Phase 1 entailed rolling out the system to all MDAs and Counties," said Treasury earlier.
"Phase 2 involved the roll out to all State agencies that have adopted the Unified Payroll Numbering (UPN) System—including to Teachers Service Commission (TSC)."
The 349,000 teachers under TSC have been issued with the UPN identifier. Phase three will entail issuing the UPN to all commissions and independent offices, State corporations, public universities, and agencies by July 2024.
When State workers were hit with a salary delay earlier this year, top State officials including Deputy President Rigathi Gachagua blamed the cash crunch on the lack of extra money after the government paid off some interest on external debts.
Related Topics