Home
/
Reproductive Health
What is the way forward for Bill on reproductive health services?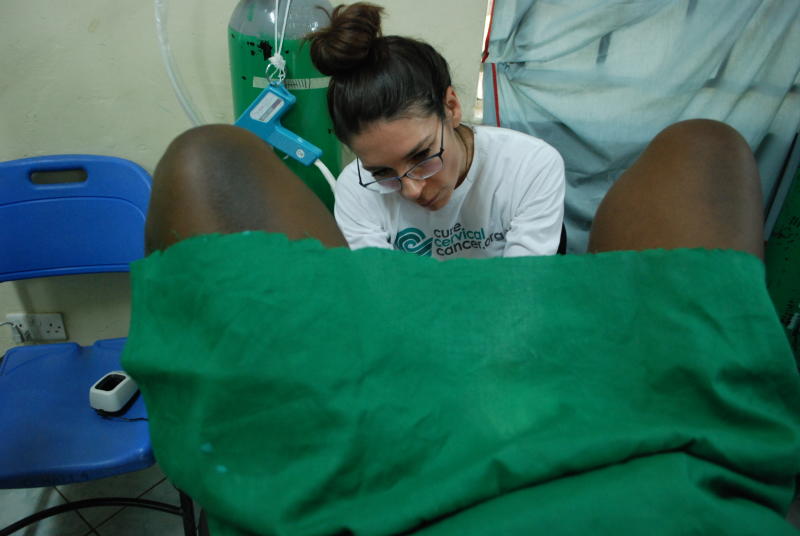 The Reproductive Health Bill, 2019 which proposed to make prenatal, delivery, and postnatal services free for every woman in Kenya was withdrawn earlier this year to allow for more public participation.
The Bill, sponsored by Nakuru Senator Susan Kihika, was gazetted in November 2019 and was first read in Parliament on February 18, 2020.
It also sought to regulate surrogacy by providing a framework for assisted reproduction services.
The Bill proposed provision of reproductive health services to adolescents, which would include counselling on sexual abstinence as well as teachings on unsafe abortion and drug abuse.
As soon as it was introduced in Parliament, it attracted sharp criticism mostly from religious quarters, who called it the Abortion Bill.
In reality, the Bill only mentioned termination of pregnancy in five articles out of 39. This was the second time – since promulgation of the 2010 Constitution – that a Member of Parliament was fronting such a Bill.
Seven years ago, Judith Sijeny, then a Nominated Senator, sponsored the Reproductive Healthcare Bill, 2014, which flopped almost immediately after it was labelled "pro-abortion and pro-immorality".
The 2019 Bill was withdrawn to allow for further public participation and has not been republished.
"For the Bill to ever become law, a Member of Parliament will have to pick it and start the process afresh," says Wanjiru Kroeger, a lawyer and programme manager for sexual and reproductive health rights at Kenya Legal and Ethical Issues Network on HIV and Aids (KELIN).
Upon the withdrawal of the Bill, the Kenya Obstetrical and Gynaecological Society (KOGS) offered suggestions on improving it, supporting the need to have a Reproductive Health Act to give doctors clear guidelines on handling SRH cases.
"Doctors still lack clarity on some pertinent sexual and reproductive health services and are hesitant to proceed in the absence of a reassuring legal framework," Dr Elly Odongo, president Emeritus at KOGS, said. A High Court ruling that nullified 23 acts of Parliament ordered that pending bills, of which Reproductive Health Bill 2019 was one of them, be drafted afresh and constitutional legislative processes adhered to.
The Bill has never been redrafted.
The death of Bill, says Wanjiru Kamanda, a lawyer with Fida-Kenya, leaves us with an unclear status quo that will see more deaths from SRH problems. "Without a framework we continue to operate in a grey area that will leave morbidities related to SRH as high as they are, or the numbers will increase.
"The Bill, by making SRH services available to citizens, would have lowered maternal deaths, unwanted pregnancies, abortions, while also offering legal options for couples who cannot conceive naturally," she says.
But, religious groups think otherwise. The Kenya Conference of Catholic Bishops says the bill legalises abortion on demand.
However, it is worth noting that the bill does not challenge or modify the Constitution, which makes abortion legal. "Only if a medical professional deems the health or life of the mother to be at risk or in a medical emergency," Dr Odongo says.
KCCB, together with its affiliate Kenya Catholic Doctors Association, also argue that assisted reproductive health technologies, captured in the Bill, lead to thousands of unused fertilised eggs (embryos) being discarded which is "a form of abortion."
In a 2020 letter to Parliament, the National Council of Churches of Kenya wanted the Bill discarded, saying it normalises underage sex. "The Bill… opens children between the ages of 10-17…to receive contraceptives, safe abortion, and… teaches that sex is for pleasure," the letter reads in part.
However, comprehensive sexuality education, as per the definition by Unesco, includes age-appropriate lessons on cognitive, emotional, physical and social aspects of sexuality.
Data shows that maternal mortality in the country is at 6,300 deaths per year. Some 2,600 of these (7 women daily) occur as a result of backstreet abortions.
Teenage girls
According to the Kenya Demographic and Health Survey of 2014, one in every five teenage girls between the ages of 15 and 19 have either had a baby or is pregnant with their first. Data is still not available on infertility rates in the country.
However, since 2006, the Nairobi IVF clinic alone has birthed more than 2,000 babies through in-vitro fertilisation. This points to a huge ART needs. While the Bill is in limbo, the 2019 JMM ruling on petition 266 of 2015 determined that citizens (including adolescents) have a right to SRH information.
The ruling also determined that abortion is permitted if pregnancy resulted from rape and defilement, and if the pregnancy poses danger to the life or the health (physical, mental and social well-being) of the mother.
Related Topics