Muslim leaders reject reproductive health Bill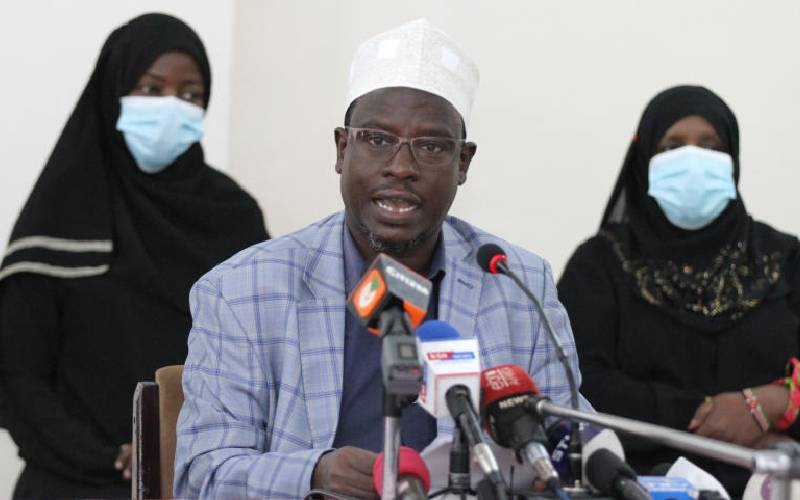 Muslim leaders have rejected the Reproductive Health Bill which provides that all individuals should attain and be able to make informed decisions on sexual and reproductive health.
The Muslim heads said the statements allowing "all individuals" to make reproductive health decisions could easily be abused by people who want to corrupt the country's social and moral fabric.
Speaking at a press briefing yesterday at Jamia Mosque in Nairobi, the leaders cited the recently released findings on teenage pregnancies across the country as one of the major reasons they were against the proposed law, along with what they termed as legal grounds, vague definitions and religious grounds.
"The Bill provides for a blanket reproductive rights to everybody, including minors, without the input or consent of their parents or guardians," said Alhajji Hassan Ole Naddo, the SUPKEM (Supreme Council Of Kenya Muslims) national chairman.
Room for misuse
The Muslim clerics also said the Bill left room for misuse of the right to life law by presuming that a pregnancy may be terminated if there is substantial risk that the foetus may suffer from severe physical and mental abnormality that is "incompatible with life outside the womb".
"This severe abnormality that is incompatible with life outside the womb is not defined and opens the door for abuse. Unless you are a prophet, how would one tell that this physical abnormality is incompatible with life?" reads part of a statement by the religious leaders.
They further said the provision of Section 28(2) within the Bill, which allows for persons with mental illness to make decisions regarding pregnancy termination, goes against the constitution which states that a person of unsound mind has no such capacity.
On religious grounds, the clerics said surrogacy, which is in the Bill, is not allowed in Islam due to confusion over lineage and inheritance issues as provided for in Shariah.
"There are also many legal and ethical concerns on surrogacy which require greater public engagement and participation," said Ole Naddo.