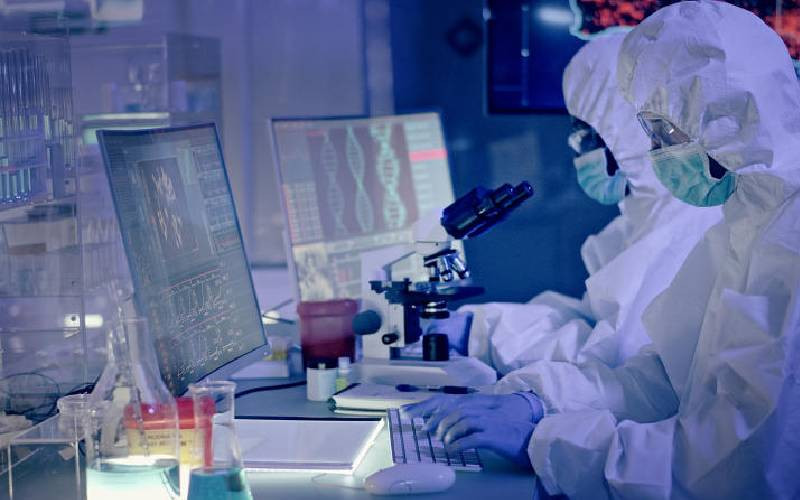 The World Health Organisation (WHO) has put African countries on alert after two male victims of the Marburg virus died of the deadly disease in Ghana-the second time for a West African country.
The victims aged 26 and 51 hailed from the Southern Ashanti region, but were not related. Both had shown symptoms including diarrhoea, fever nausea and vomiting in the same health facility.
WHO says 90 people, including health workers and community members, have been identified and are being monitored through contact tracing.
Marburg is a highly infectious viral haemorrhagic fever that belongs to the same family as Ebola virus. It is transmitted to people from fruit bats and spreads through direct contact with bodily fluids of an infected person.
Many patients develop severe haemorrhagic signs within seven days. Although there are no vaccines or antiviral treatments approved to treat the virus, supportive care - rehydration with oral or intravenous fluids and treatment of specific symptoms, improves survival.
WHO says the disease begins abruptly with high fever, severe headache with a fatality ratio of up to 88 per cent.
Previous outbreaks of Marburg have been reported in Uganda, Democratic Republic of Congo, South Africa, Angola and Kenya.
The government, however, says the country is not among those on high alert.
But as long as there is movement of people from the affected region, the risk of infection remains, it has warned.
To curtail Marbur spread, the Ghana Health Service has urged its people to avoid mines and caves occupied by fruit bats besides thoroughly cooking all meat products.
"Without immediate and decisive action, Marburg can easily get out of hand," warned Dr Matshidiso Moeti, WHO Regional Director for Africa.
Ghana's case is the second time the zoonotic disease has been confirmed in West Africa since Guinea confirmed its first case in September 2021.
The Angola outbreak in 2005 was the deadliest. It left more than 200 dead. The first ever Marburg outbreak was in Germany in 1967 that killed at least seven people.
Related Topics