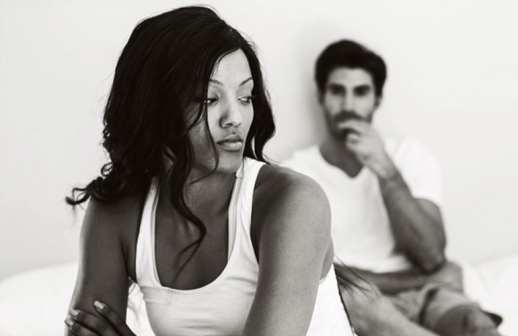 "Because, if you could love someone and keep loving them without being loved back, then that love had to be real. It hurt too much to be anything else." Sarah Cross, the 'Kill Me Softly' author, couldn't have put it any better.
There is no emotional distress quite as that of unrequited love. Only the people who have had the unfortunate luck of being afflicted with a one-sided love affair can effectively describe the wistful sense of hopelessness that washes over you when your love is not reciprocated.
It is truly a dark place to be.
You can't begin to imagine the torture one goes through when their love object has no clue that they exist, or worse, when the person they are head over heels with consider them a friend.
It is agonizing to spend each and every day yearning for a little affection from your beloved but none is forthcoming.
You beat yourself up for it. You wonder what is wrong with you. You live for a hug, a smile or just a nod in your direction from him. You read up all the material that you can find about how to make him fall in love with you, all with disappointing results.
How about just letting go? Cash in your chips and hightail out of there with your dignity still intact.
READ MORE
Walk away while you can still salvage what is left of your self-esteem. Whom you fall in love with is not usually a conscious decision. Your love object may not necessarily be insensitive about your feelings. It is just how things are. You need to learn how to suck it up and move on with your life instead of obsessing over something that will never be.
Don't be that pathetic weakling who curls up in a big ball of misery when rejected. It is okay to grieve, but don't let it bring your whole life to a standstill.
You may have encountered those people who flunk classes or miss work because they are heartbroken. I know it may seem implausible if told to move on when you are still in pain, but you will look back at it five years on and laugh at your foolishness. Put on a brave face and show up for class or work.
Whatever you do, don't act needy and clingy. If anything, it is only going to push the other person further from you. No matter how frustrating it gets, keep your recriminations to yourself. Like I said, it is not really their fault that they don't feel the same way as you. Begging and pleading will only make them detest you for putting them in an awkward position.
Your friends can help you keep off irrational behavior. Don't go to places he frequents, in fact, if you can avoid him entirely, the better in the long run.
It is difficult to get over someone when they are constantly around. When you are tempted to put yourself down, remember that a man can't give you your worth nor take it away from you.