Home
/
The struggles of women with beards and hairy bodies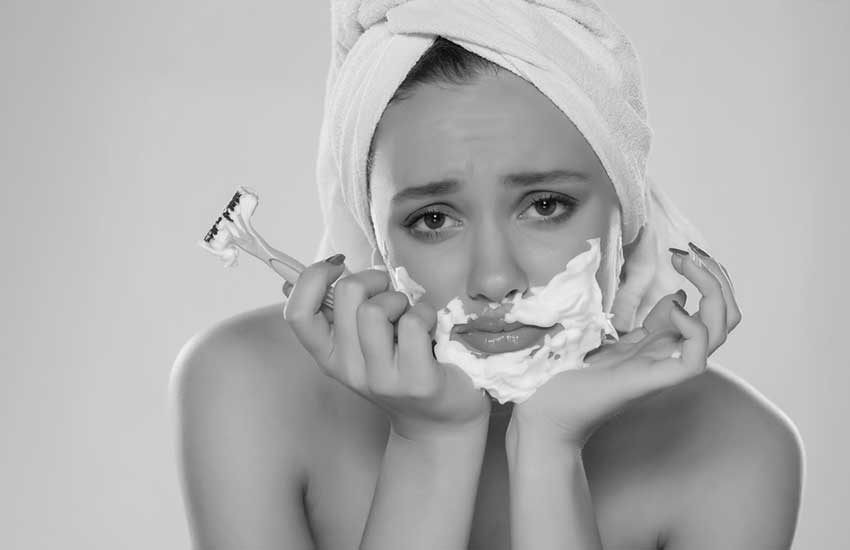 There is a group of women who are suffering in silence in the name of keeping a sensitive secret. Many hide the secret even from friends and lovers.
They also spend a lot of time and money looking for a solution.
These women have beards and excess body hair, like men, on their hands, legs, nostrils and other parts of their bodies.
This makes them uncomfortable, forcing them to regularly shave.
"This unwanted excess hair is a source of deep anxiety and has put many a damsel in distress. To ignore them is to jeopardize one's reputation, or even their dignity. Some men claim this hair makes us scary," opens up Charity*, who lives with this condition.
From attracting unwanted glances to being dumped by a suitor, it is a struggle and only the afflicted know the anguish it causes.
Charity* is now 24. She is a beautiful woman and indeed looks the part. In fact, on the streets of Nairobi, her hourglass figure forces wild eyed men to twist and turn their necks to catch a glimpse.
"Men often want to get close and take my number until they spot the strands of hair on my chin," she says, unsuccessfully trying to suppress a chuckle.
During puberty, while her friends developed feminine features, Charity had hair strands growing on her chin.
"The first time I knew I had hair on my chin was in high school; when my desk mate pointed it out," she says. "It was extremely embarrassing; especially because of how she did it."
With the mischief of a teenager, the girl peered closely at Charity's chin, closed one eye, grinned and started chortling until it was a loud laugh while pointing at Charity's chin.
"Everyone was laughing. Some girls wanted to touch and feel the hair. I was embarrassed. But to play along I had to laugh with them like it was funny."
Charity spent the rest of the day deeply self-conscious; talking to people with a hand over her chin. That evening she went to the bathroom and pulled them out one-by-one.
"I regained my sense of pride. I thought by pulling them out I had permanently got rid of them," she says. A week or so later, to her astonishment, the hair was growing back. "I was devastated," she says.
That is how Charity began shaving and waxing her 'beard'. Over time, gradually, the hair growth increased.
When she was 18 a boy who liked her asked her out. She says: "The first few months went fine mostly because I did everything possible to keep the hair off my chin. I would wax every two days. Sometimes my chin turned red just from waxing."
Their hearts grew fonder. Nine months into the relationship she had grown comfortable around the boy. So comfortable that she absent-mindedly stopped waxing.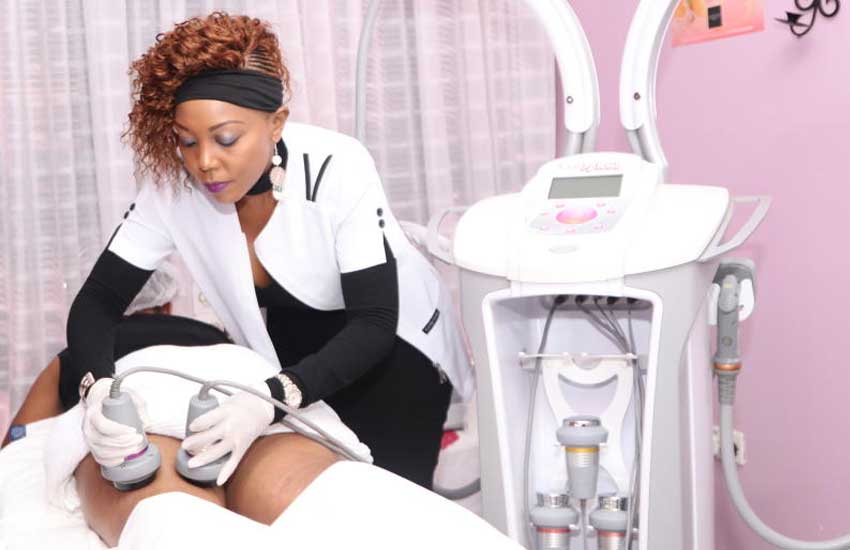 Dumped by boyfriend
Her complacency gave the hair time to grow and sneak up on the two lovers one time as they mumbled sweet nothings to each other.
"His face just changed and he asked if I was putting on a mask of some sort. I panicked and said I inherited the hair from my grandmother." The boy never called back again.
Charity's trouble's pale in comparison to *Brenda's. As a 16 year old Brenda developed hair on her chin and chest.
The first time we meet Brenda is at a body image seminar at a hotel in Nairobi. Brenda, now 28, run's a business and she is constantly worried that her hairy situation will cost her clients.
She agreed to a second meeting: at Timeless medical spa at Lavington mall. "I will be having a session for laser treatment," she said.
Three months ago Brenda began laser treatment "to permanently get rid of the hair," she says. After her session ended Brenda narrated the heartache of having hair "in all the wrong places".
She says: "You get stared at. You wear clothes that cover every inch of your skin. You feel awkward. And your self-esteem gets a beating."
In Brenda's case her love life bordered on the awkward. "I have had three boyfriends. It's only my last boyfriend who ever saw my bare chest – after which he left. I have always kept my dress – or shirt – on, even during sex," she says.
And what did the men think? "My first boyfriend thought I was being weird and left not long after we began dating," she says.
The second man first noticed her beard when they hugged and one of Brenda's chin hair pricked him.
"But he sort of just laughed it off," Brenda says. She thought she had found a man to whom she was attractive, body hair and all.
"It only started bothering him when his friends started calling me 'mambo beard'."
Peris Mbuthia, a medical aesthetician and the CEO of Timeless medical spa, says she treats on average about 20 clients with unwanted hair.
"Most of them, about 90 per cent, are women," she says. "Most of these women suffer from a condition called hirsutism – abnormal male-pattern hair growth."
But some, she says, are women who just want to be less hairy. "For instance, a lady who has long and thick hair on her legs," Mbuthia says.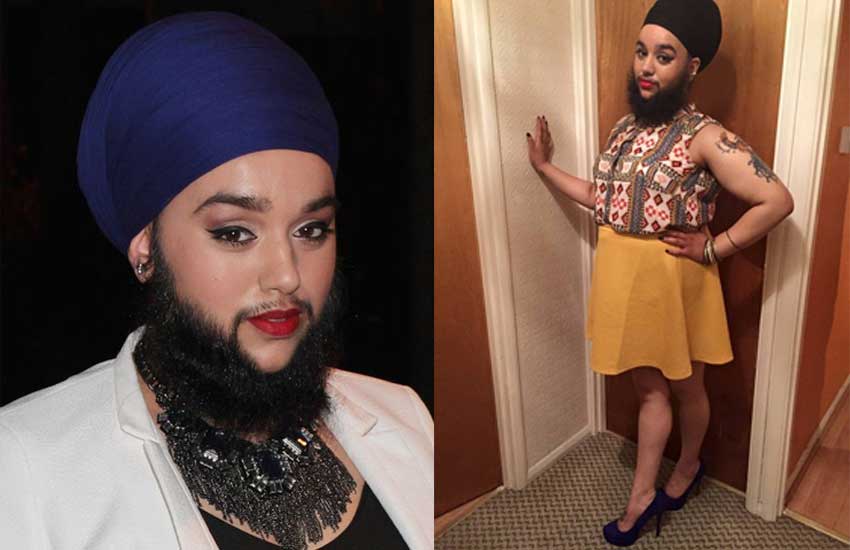 Thick hair on limbs
Teresiah is one such woman. She does not have hair on her chin or chest. But if she stays long without shaving her forearm and legs cover in a thick mat of hair.
"It is un-ladylike to walk around with hair sticking out like this. I have to shave every three days to feel confident," she says.
Hirsutism is likely to result to low self-esteem, says Sheila Wachira, a marriage and relationship psychologist. "In our society hirsutism is not quite a normal thing. A lady will, therefore, face discriminative behaviour: like being stared at or being avoided by men," she says.
According to Sheila a woman with facial hair, in our society, may come across as off-putting for majority of men.
"Just like it would be off-putting for a lady when she meets a man who talks in the tone and manner of a woman," she explains.
Men (in the Kenyan society) want a woman they can show off to family and friends, "and a lady with hair like a man's may not be that kind of a woman."
Hirsutism, says Connie Aluoch, a fashion stylist and image consultant, if not dealt with properly may cost chip away at one's branding.
"Speaking realistically, in the world we live in, first impressions matter. It is not normal for a woman to have male-pattern hair," says Connie. She continues: "You can manage it through shaving, waxing or even medical treatment. If you so you should be fine."
Otherwise it will raise a few eyebrows. "You don't want to be in an important meeting giving a presentation and all people can concentrate on is the unusual hair," Connie says.
VIDEO OF THE DAY:
What's the most ridiculous fact you know?
Related Topics