Nimoyo Salim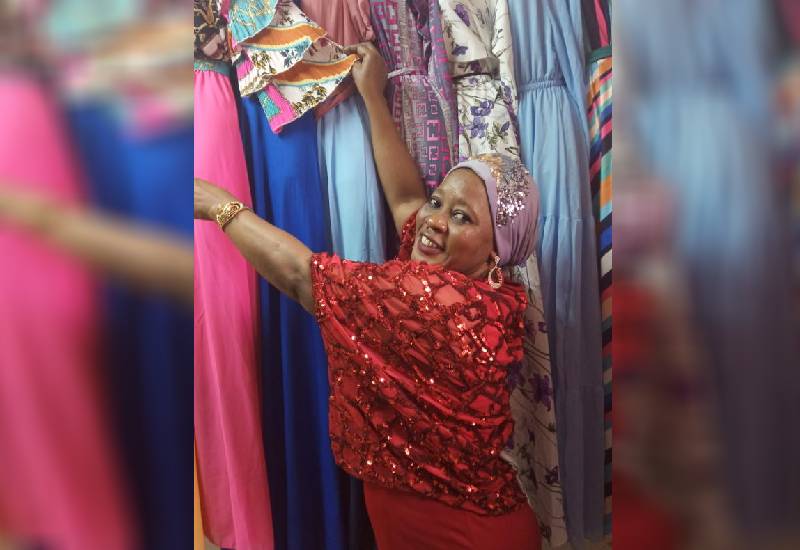 Ever dreamt of owning a boutique but didn't where to start? Waridi Juma Fakii, who runs Waridi Collections in Kwale County, allowed Nimoyo Salim to tag along with her on her daily routine
ALSO READ: Five tips to teach your child how to save money
The idea
I am 49-years-old and married with three children. I had always dreamed of setting up my own establishment in the world of fashion but I held back because of my responsibilities as a mother. One day, when my children were all grown up, it dawned on me that I now had time to pursue my dream.
I asked for Sh30,000 from my husband with no knowledge of business whatsoever. After getting the money, I travelled to Kampala through Nairobi. By the time I got to Kampala, I only had Sh12,000 to spend so I couldn't afford to buy the high end clothes.
When I came back and told people that the clothes and hand bags were from Kampala, they bought the whole stock, which gave me back a profit of Sh30,000.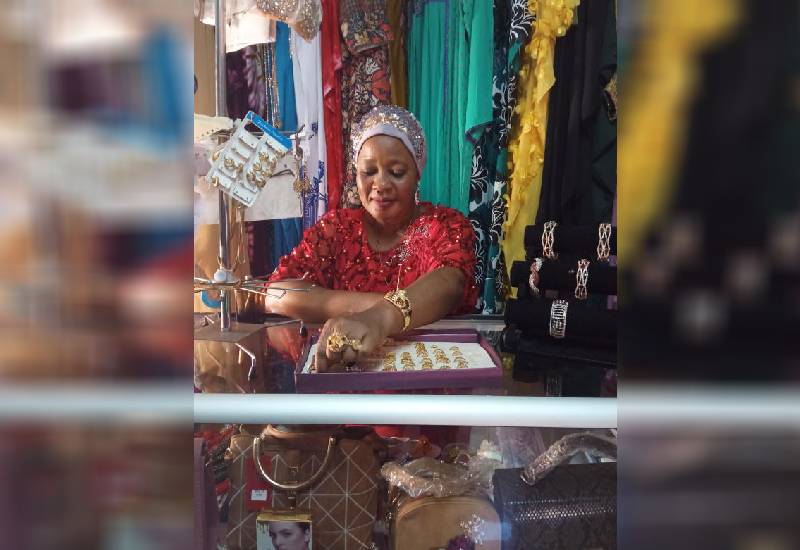 What happened next
My customers, who were women at the time, wanted to wear "deras" or Swahili dresses. I realised I had to do something about it. I changed my route to Tanzania where they were available. The income from my first sales is what I used to purchase my stock of women's clothing, vitenge (raw fabrics) and handbags.
ALSO READ: Seven work outfit ideas to try
I also purchased a big enough bag to carry some clothes to hawk around, especially when I went to the salon to do my hair.
The money I was able to save enabled me to open my first store and, subsequently, a second store. Now my focus is no longer primarily female clients but the full spectrum (men, women and children).
Running a startup
Running a startup business has numerous challenges but as long as you strive with dedication and zeal, you should be able to overcome any challenges that come your way.
Some of my challenges include; late payment or clients who fail to comply or agree upon terms, especially in the case of big orders. I have also encountered fussy clients who change their minds after delivery leaving me to account for cost of delivery without making any transaction.
I work from Monday to Friday 8am to 6pm and sometimes I'm open during weekends when required. When I open shop there are few tasks I have to start with. The most important has to be inventory; checking and noting down what was left from the previous day's stock, and noting what stock is finished so that I am able to know what to include when increasing my stock.
I also communicate to my clientele on their purchases, if they have arrived or when they will arrive. I ensure that my records are well balanced, because I hardly get time at the end of the day to calculate my earnings.
ALSO READ: Five reasons to wear sneakers with your party outfit
I also make sure that my stock arrangement is in order, according to gender, so that when a customer comes in, they find what they want with ease.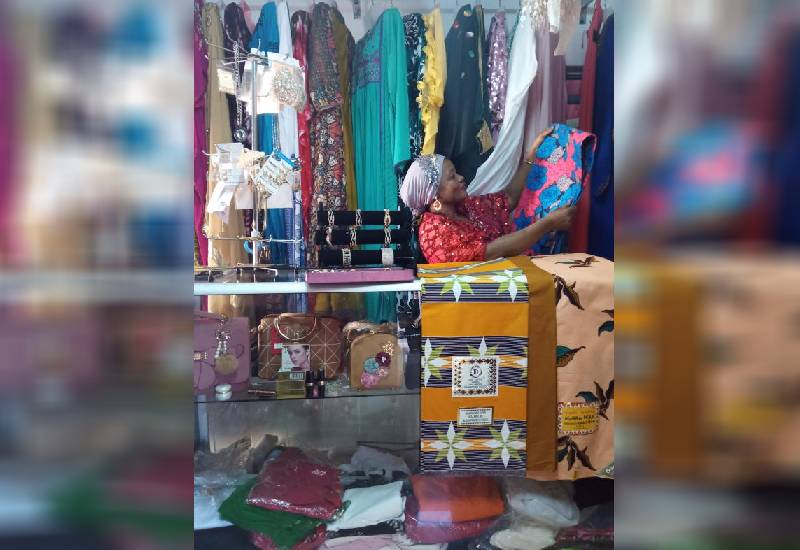 Where am I now
I am thankful for everything this business has done for me. This business has truly been an eye open for me. It has enabled me to acquire things that I couldn't before.
I now serve a larger audience and with different taste in fashion. I am operating different stalls and now importing not only from Africa, but from Turkey as well. I operate through my phone because of the pandemic but I am glad the business is growing steadily.
When a prospective client or anyone comes to my shop, they are guaranteed to get something unique and special. What I don't do is to sell what everyone has -- 'Kenya uniforms'. I try as much as possible not to look like the rest and to remain relevant in this very dynamic industry.
I always bring the number one vitenge but if by any chance it happens that someone else has the same material, there will always be a difference.
My next move is to open another business that I have always been passionate about but which will not disclose for now because they do say you can't count your chicks before they hatch.
My tip
As long you have the drive to start something and the tenacity to see it through, it will work out. I don't believe that you must start a business with huge capital. Just start with the much you have and, if you use the capital wisely and grow your business, it will turn into a huge enterprise.
What motivates me is knowing that, at the end of the day, I make ends meet. Discipline and self-drive are tantamount to success. Anyone who wants to succeed in such a place must have the purest of intentions at heart -- to deliver the best possible service without the urge to compete because if one does that, they will eventually lose track by focusing on the wrong things.
My story should be a testimony to anyone who dreams of starting something but they feel they don't have adequate means. Whenever someone asks me what they need to pursue such a venture, I tell them to use the little they have and with the right mindset, growth will be imminent.