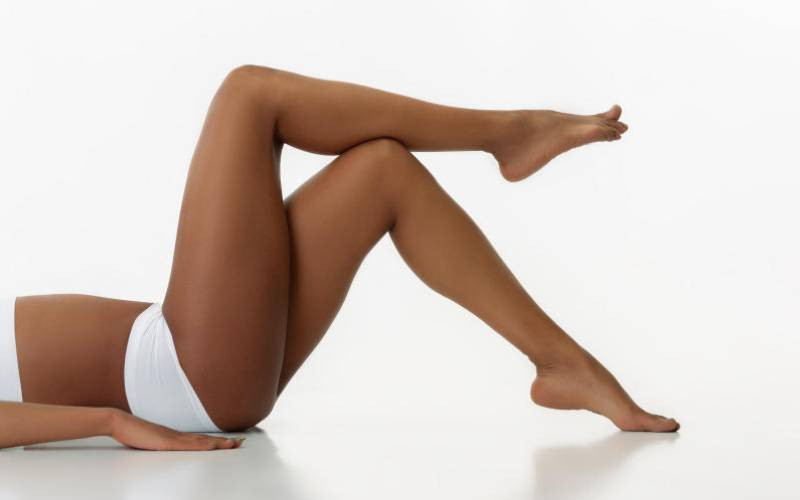 The things women do to ensure the vagina looks and smells amazing know no bounds. From regular waxing sessions to the use of 'pearls', the options range.
But not every feminine hygiene product is good for you, one should be able to differentiate between fads and proper tools for vaginal care.
Yoni Pearls
Last month, the Pharmacy and Poisons Board warned women against the use of vaginal pearls to detox their reproductive organs amidst a craze for the products.
In a statement issued through its official social media pages, the board cautioned the public with regards to the 'Yoni Pearls' brand, noting potential public health risks as their quality has not been approved by relevant authorities.
"The Pharmacy and Poisons Board (PPB) wishes to advise the general public against the use of a product known as 'Yoni Pearls', which may also be referred to as vaginal detox pearls, herbal tampons, cleansing pearls, or vaginal pearls," the statement read in part.
It added: "The PPB notifies the public that 'Yoni Pearls' is neither registered nor authorised for use in Kenya as required under the Pharmacy and Poisons Act (Cap 244). Therefore, their usage poses potential public health risks as the PPB cannot guarantee their quality, safety or efficacy."
The Pharmacy Board added that the 'Yoni pearl' brand is neither registered nor authorised for use in Kenya as required under the Pharmacy and Poisons Act (Cap 244).
Following PPB's warning, Eve reported on the craze. Brands promise the ladies results such as detoxing the uterus, cleansing the vagina, quelling vaginal inflammation, promoting a healthier reproductive system, and even helping with endometriosis, irregular periods, fibroids, PCOS, blocked tubes, and ovarian cysts.
This craze and chase for a perfect 'down there' is pushed by a long-standing idea that the vagina has an odour, and this is catalysed by horror stories of women who have had intimate encounters with partners who have complained about the scent and look of it all.
One Madamnoire writer described in detail the terrible experience of her boyfriend telling her that her vagina "smells."
"When it first happened, I did not want to go near my boyfriend for weeks. I would awkwardly make jokes about it to try to ease the situation, but my boyfriend did not feel like he was allowed to laugh. I would not change in front of him, for fear that I had not gotten things under control," Julia Austin wrote for the women's lifestyle magazine.
She added: "My boyfriend and I had not had sex for three weeks at that point and things were getting tense. Much to my delight (maybe?) I found out that several of my girlfriends had been through the same thing. Dozens of us were secretly hiding these awful stories in the deepest corners of our memories — the time our boyfriends told us our vaginas smelled."
Washing it
Her story involved a push and pull between her and her partner, who urged her to use soap down there while cleaning. She would refuse to, telling him that soap would throw off the pH balance of the sensitive area.
Healthshots, a wellness magazine explored how women clean their vaginas. They report that some women use soap, while others use feminine hygiene washes and wipes to clean the area.
Of the ladies who spoke to the publication, some had heeded their gynaecologist's advice, steering clear from soaps and harsh products.
"Since the vagina is self-cleaning, I do not use any fancy soaps marketed for using down there. They mostly contain harsh chemicals that can disrupt the delicate balance, leading to infections. Instead, I prefer using a mild soap to wash all parts, except for the vaginal opening to maintain hygiene as well as the pH balance," 25-year-old Grace Bains said.
Douching
When you search for feminine hygiene products on Google, one of the first related searches that pop up is 'feminine hygiene products for odour', a reflection of how troubling this issue seems to be for women.
This brings us to douching - a popular yet controversial method of cleaning the inside and outside of the vagina.
"(It) is washing or cleaning out the inside of the vagina with water or other mixtures of fluids. Most douches are sold in stores as prepackaged mixes of water and vinegar, baking soda, or iodine. The mixtures usually come in a bottle or bag," the US Department of Health and Human Services describes the concept.
It adds that doctors do not recommend douching, as it is known to lead to many health problems, including challenges getting pregnant, vaginal infections and a link to sexually transmitted infections.
A study by Oxford University explores the risks and benefits of vaginal douching. It notes in part how common the act is among women in different parts of the world.
"Douching is prevalent in some African countries, such as Côte d'Ivoire, where the douching rate among women has been reported to exceed 97 per cent."
The report adds: "Douching has been associated with many adverse outcomes including pelvic inflammatory disease, bacterial vaginosis, cervical cancer, low birth weight, preterm birth, human immunodeficiency virus transmission, sexually transmitted diseases, ectopic pregnancy, recurrent vulvovaginal candidiasis, and infertility. Studies conflict, however, and the strength of the association varies enormously between studies."
Steaming
On reality shows, like Love and Hiphop, or The Real Housewives franchises (and even on Kyallo Kulture, when Betty and her sister Mercy set up such a date for themselves on Season 1), a common date that the girls go to nowadays is to explore vaginal steaming.
"Also known as 'V-steaming' or 'yoni steaming,' vaginal steaming involves squatting or sitting over a pot of hot, steaming water that is infused with herbs," Cleveland Clinic describes the practice, adding, "a blanket is often wrapped around the lower body to prevent the steam from escaping."
The study notes that vaginal steaming, or smoking, was practised by some women as a way of maintaining wellness and their identity. Other women did it for a short time after childbirth.
"Other reasons for steaming the vagina included vaginal tightening or as an overall beauty treatment."
But is steaming safe? Healthline says there is no scientific evidence that vaginal steaming helps any condition.
"But your vagina is not meant to be steam-cleaned. Vaginal steaming may disrupt the natural pH produced by the vaginal microbiome, therefore providing an ideal environment for bacteria that cause vaginal infections to thrive," the report notes.
It adds: "Vaginal skin is delicate, sensitive, and easily traumatised. Using it as target practice for a plume of warm steam may cause vaginal burns or scalding."
Shaving and waxing
Hair removal is another thing women do for the perfect appearance of their vaginas. There is a taboo surrounding maintaining a natural 'bushy' state down there, pushing women towards different methods of hair removal.
You should not feel pushed to shave or wax, though, because as the American College of Obstetricians and Gynaecologists (ACOG) notes, the pubic hair has its unique function.
"The purpose of pubic hair is to protect us, just like the hair around your ears, nose, and eyes. It keeps the skin of your vulva warm and moisturised. It protects the delicate skin from friction during sexual activity. It keeps dust, dirt, and germs away from the vagina to prevent infection. Researchers even suspect pubic hair may play a role in sexual attraction and sexual pleasure," ACOG reports.
It adds: "If you sense a little body odour, it is because your pubic hair is doing its job of trapping sweat, oil, and bacteria. To care for your pubic area, all you need to do is regularly rinse with water. There is nothing dirty or unclean about pubic hair. There is no medical reason to remove it. And yet, many people feel pressured to shave or wax because of our society's long-standing ideas of gender, beauty, and purity."
Click here to read about how to clean your vagina the right way
Related Topics