Home
/
Health
Mary Njeri: How I beat breast cancer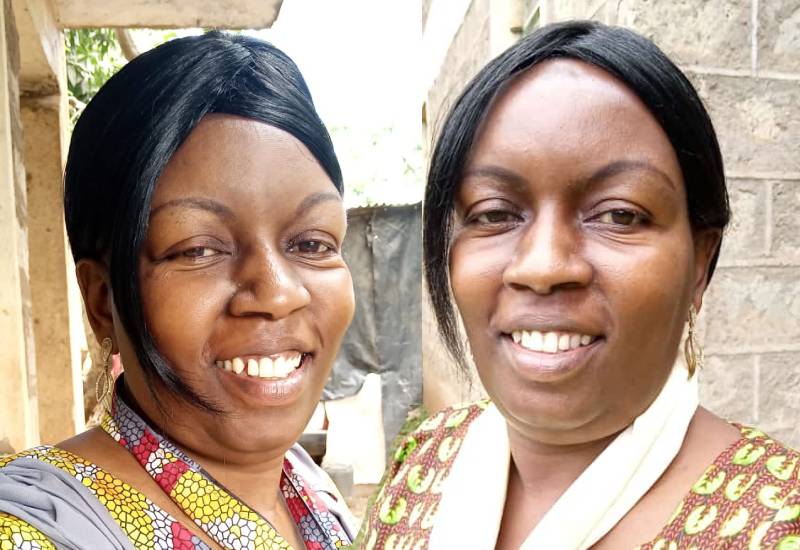 Like other cancers, breast cancer is a complex disease with no simple solution.
According to statistics from World Cancer Research Fund breast cancers is the most common cancer alongside lung cancer. That was in 2018.
A recent report has toppled those figures to reveal that breast cancer is now the most prevalent cancer in the world. According to the World Health Organization (WHO), breast cancer became the most common cancer globally as of 2021 accounting for 12 per cent of all new annual cancer cases worldwide.
With such figures, this is a cause of anxiety for many women especially during this time when media, governments and health organizations are coming together to create awareness about breast examinations.
But here is why you need to go for one.
Contrary to common belief that breast cancer only shows up if you have a lump, there are more symptoms.
Redness, thickening of the nipple, scaliness, swelling, skin irritation, nipple discharge, retraction, pain in the nipple area, increase or change in breast shape should all equally be causes of concern.
Although studies show that a woman's risk of breast cancer nearly doubles if she has a first degree relative-mother, sister or daughter who has been diagnosed with breast cancer, that is not always the case.
Not for Mary Njeri at least.
After feeling a lump on her left breast, she became suspicious. A week later, it had no pain but it was still present.
''I decided to visit the doctor and I went to Kiambu hospital for a checkup.'' That was on a Sunday at 4pm.
Following the last CT scan she had, the doctor requested for a biopsy and she was referred to Kenyatta National Hospital to see an oncologist.
And in February 2020, she was diagnosed with stage 2B breast cancer. The cause? Hormonal as a result of late menopause.
Luckily, she did not have any nodes and it had not spread.
''I started losing weight due to over thinking. I was struggling to accept that I had cancer. After receiving the results, I felt like I was already dead. But another thought kept telling me I wasn't the first nor the last. And I started working on healing my mind and heart,'' she shares.
After the diagnosis, the 52-year-old businesswoman did not confide in anyone out of fear before evenetually mastering some courage and telling her family.
''I started chemotherapy in June of last year and it was hell. There is nausea, vomiting, hair and weight loss, lack of appetite all that,'' Njeri says.
After a successful mastectomy, she is now cancer free.
''I don't have any cancer but I'm waiting for the last test because I'm still going for clinical checkups after every three months. They have said it has cleared but I'm on medication until the doctor tells me to stop,'' she says.
To keep her body in top shape, she had to change her diet, start exercising and avoid heavy lifting due to the surgery she underwent.
And like with many cancer survivors, there are good and bad days.
''Sometimes you feel like people are looking at you especially when you go out so you want to put something in there [referring to her bust]. I use a pad which looks like a ball that we get from a support group in Kenyatta hospital to put in my bra,'' she quips.
Following her harrowing experience, she strongly urges women to keep checking their breasts, going for breast examinations and seek medical opinion when they suspect something could be wrong.
Related Topics