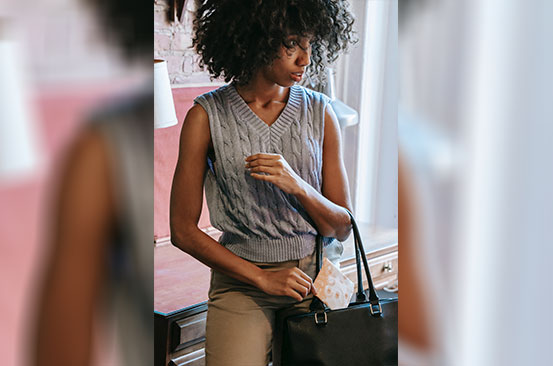 Whenever I think about that time of the month, I cringe and almost break into a cold sweat. In all honesty, my period isn't my favourite and I'm certain many women will agree with me. However, having had this visitor every month since I was 13, I figured it was high time I got used to it, appreciated it and gave myself a break. It's hard enough having to endure the process of menstruation. What we need to do is find ways to make those days easier so that we don't spend the rest of our lives dreading their arrival.
Below are some things you can do that will help you have better periods.
1. Listen to your body
One lesson my sister taught me was to listen to my body. Your body will always communicate what it needs be it in terms of nutrition, rest and general health.
Instead of wallowing in pain, denying yourself that craving, etc., find out what it is that your body is really telling you. Intense cramps could be a sign that there is something wrong in your internal body functions, you need to eat better or you are stressed.
If you feel extra tired, get some much-needed rest by sleeping earlier or, if you can, take a nap during the day. Look for ways to energize like some light exercise or drinking more water.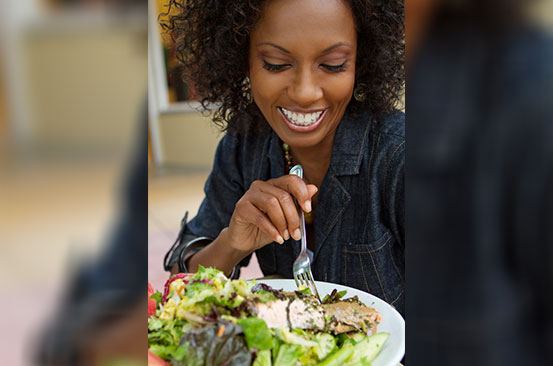 2. Eat better
READ MORE
As part of listening to your body, improving your nutrition can help reduce cramps, duration and intensity of your period. Remember, eating refined foods and junk, which many of us crave during this time, makes you feel sluggish and heavy, and you don't want to feel like this during your period.
Opt for foods that are rich in iron like green leafy vegetables. Eat more fruits and vegetables. Fruits can help satisfy sugar cravings while vegetables will help clean your gut. Reach for dark chocolate instead of regular chocolate.
Eating more nutrients will make your period more manageable.
3. Exercise
It's hard to stay motivated to exercise all the time, particularly when you are on your period. Instead of giving it all up, change up your exercise routine during this time so that you continue to stay fit and energized. If you don't feel like doing that 45-minute cardio or rhumba session, go for a gentler workout like yoga or a walk.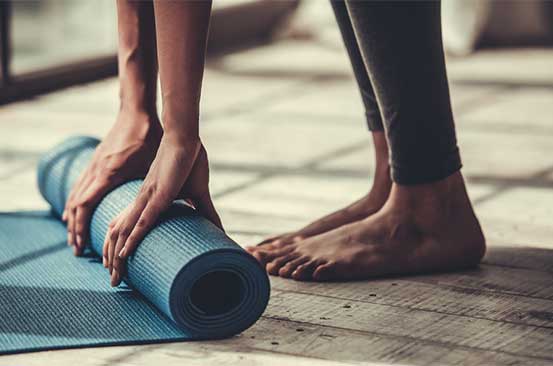 4. Alternative pain management
Period pain can be numbing. I know of many women who simply can't function during that time due to the mind-numbing pain. For most of us, painkillers are our saviour. But, any doctor will tell you that taking too many painkillers, not to mention every time we take stronger and stronger ones, isn't good for you.
Instead of relying solely on medication, ask your doctor if there are supplements you can take to help with the pain. You can also look into alternative medicine to help manage your cramps.
5. Tailor your lifestyle to your cycle
Your body needs different things at different times of the month. To help you stay motivated and have better periods, sync your lifestyle to your cycle. This is known as cycle syncing.
The intensity of your workouts will depend on which stage of your cycle you are in. Go for more intense workouts when you feel more energetic and lighter ones like yoga or stretches when you feel exhausted (usually around your period). Sync your diet too to your cycle. Eat more nutritious meals and less caffeine and junk food in the days leading up to and on your period.
If your friends invite you to go out and you don't feel like it, stay indoors. The best way to sync your cycle to your lifestyle is by listening to your body which always tells you what it needs.