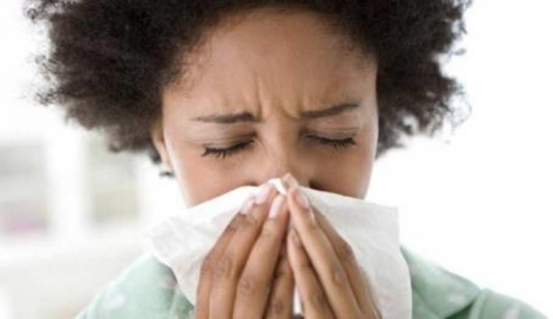 Knowing how to ease symptoms will help make the experience as painless as possible.
Over the course of the next few months, as the weather gets colder and we spend more time keeping warm indoors most of us will catch a cough, cold or flu as germs spread.
Ways you can combat dreaded colds and flu...
Stay hydrated
Through all of this, the best advice is to keep hydrated if you have a cold or flu – it will help with catarrh and mucus.
Keep your throat lubricated and drink plenty of fluid. Honey is a natural antiseptic so try some warm water with honey and lemon, which can be very soothing.
Put your feet up as much as possible
READ MORE
Remember to take things easy and allow your body to recover when you are under the cold weather.
Don't just pick up what you always use
It's best to check with a healthcare assistant or pharmacist — on hand to answer questions and suggest treatments you may not have thought of, as well as give advice.
One common way we might go wrong with self-treating is using an all-in-one cold and flu treatment. The different preparations available on the shelf and over the counter might include three or four different medications, some of which might be inappropriate for your symptoms.
If you have a headache you can use paracetamol, if you have a chesty cough you can have a cough mixture. In the cough and cold preparation there could be a medicine that might loosen the phlegm.
If you have a dry cough you want to stop the irritating tickly cough. If you have a sore throat, you can use anaesthetic pastilles and sprays to assist with the pain.
Your GP won't give you antibiotics for it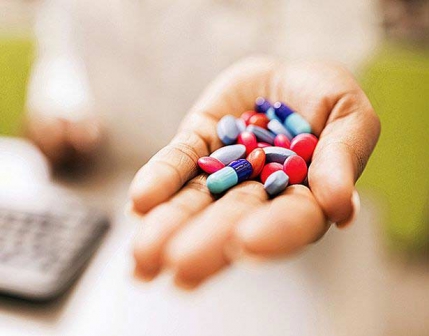 Although flu can be debilitating, it cannot be treated by antibiotics from your GP as it is a virus and antibiotics are only effective against bacteria.
Have the flu jab...if you're eligible
It is urged that patients consider having one to protect themselves and others against the illness. Again, your Boots pharmacist or GP can advise whether you are eligible to have the free vaccination this year.
Always carry tissues
Germs circulate easily via sneezed and coughed-out droplets. Always carry tissues and use them to catch coughs or sneezes to stop germs spreading.
Practise good hygiene
Viruses can also transfer to your hands from surfaces such as taps and door handles then can enter the body through the nose.
Wash your hands often and as soon as you can after sneezing or coughing.
And use antibacterial gels to stop germs spreading to family, friends and colleagues.
Know the symptoms: colds and flu
A cold is a milder respiratory illness than flu, with symptoms that can make you feel ill for a few days rather than flu which can last weeks.
Flu can result in more serious health problems such as pneumonia.
Cold symptoms include sore throat, runny nose, congestion and a cough. Fever is unusual in adults, more usual in children. Mucus is watery for the first few days, thicker and darker as time wears on.
Flu symptoms include sore throat, fever, headache, muscle aches and soreness, congestion and cough. More severe and far longer lasting than cold symptoms.
Think outside the medicine box
When we have a cold, 72% of us buy what we have always bought to treat the symptoms. There are many options to treat a range of different symptoms that you can discuss with your pharmacist.
Cold and flu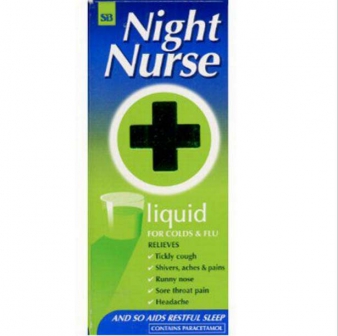 Night Nurse Liquid 160ml: Provides nighttime cold and flu relief to aid a good nights sleep*
Decongestant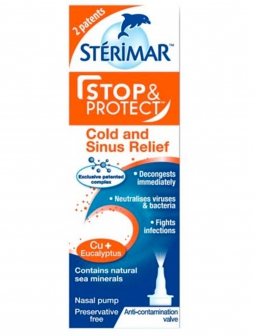 Stérimar stop & protect cold & sinus relief nasal pump . Rapidly decongests and soothes the nasal passages
Cough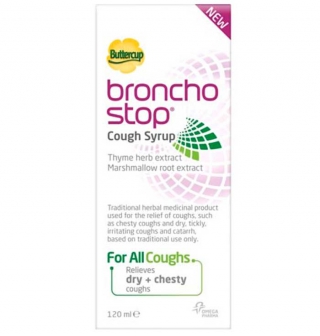 Bronchostop cough syrup 120ml. For All Coughs, it relieves dry and chesty coughs. Exclusively based on long standing use as a traditional herbal remedy*
Throat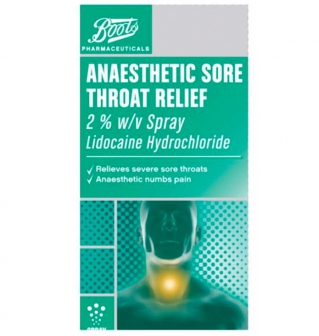 Boots Pharmaceuticals anaesthetic sore throat relief Spray (£4.99) Relieves severe sore throats*